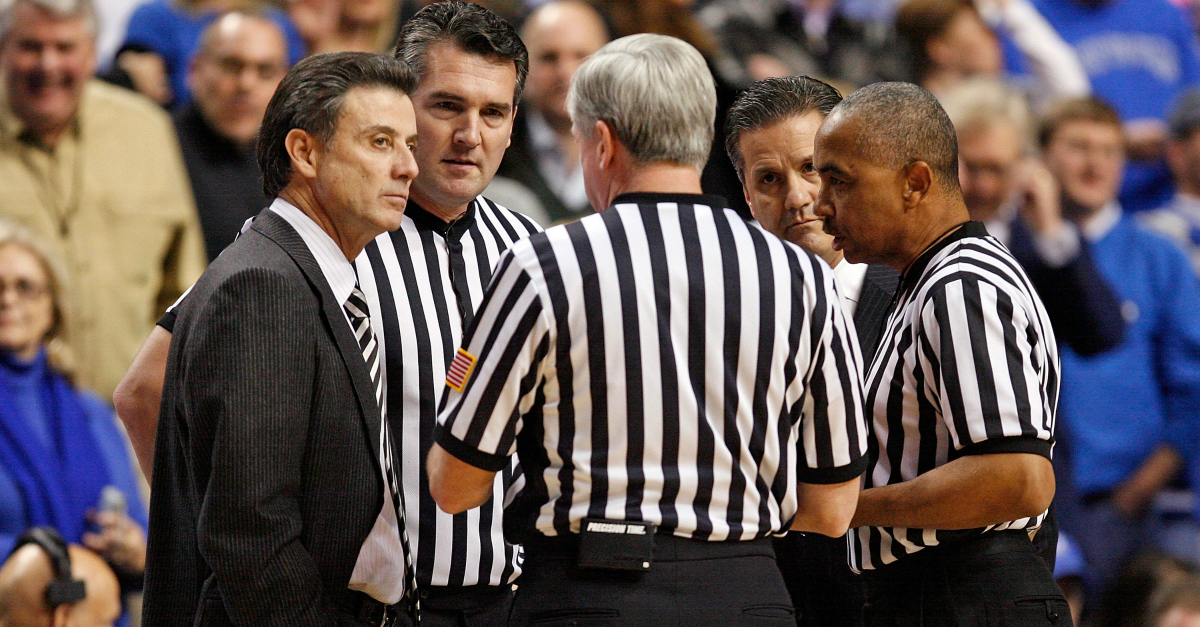 Kentucky coach John Calipari has no problem throwing shade in the offseason and took a direct shot at Coach K and his recruiting tactics. He believes in getting guys to the NBA and the whole "always be part of the family" thing will take care of itself.
RELATED: Coach Cal takes direct shot at Coach K in blog post
It should come as no surprise then that Cal is taking his shots at archrival and former Kentucky coach Rick Pitino. He was on the Mike Lupica Show and somehow managed to not name any names, but called out Pitino and Louisville for not knowing about the escort scandal that forced the Cardinals to bow out of the 2016 postseason.
RELATED: Rick Pitino playing the blame game with escort scandal
Here is exactly what he said as transcribed by CollegeBasketballTalk:
?Well, it depends on who that coach is. You know, there will be some coaches where everybody will say there is no way he knew. There will be other coaches that (they) would say, ?Well, he knew what he knew that that happened with that family in eighth grade. He knew. You know he knew. He knew.? It?s all what people are going to say.?

?All I can tell you is this: If it happens on your campus, and it happens with your assistants and those people, you probably have a pretty good idea of what?s going on. If it happens back in their hometown, it happens back with their family or other ways, there?s no way you can know. You just don?t know. So all I would say is most coaches have an idea if it happened on their campus. You might not be the first to know about it, but you eventually hear about it.?

?It?s unfortunate. You wish there was more consistency about how they do things in the NCAA. There?s a belief out there of selective enforcement in the NCAA. Some people will call right to Emmert and say, ?Get these people off of me,? and it changes. It?s selective.?
Calipari certainly doesn't hold back when it comes insulting people, especially when it's someone he sees every year in a huge rivalry game.
You can find the entire podcast below:
[soundcloud url="https://api.soundcloud.com/tracks/268924589" params="auto_play=false&hide_related=false&show_comments=true&show_user=true&show_reposts=false&visual=true" width="100%" height="450" iframe="true" /]
[h/t CollegeSpun]