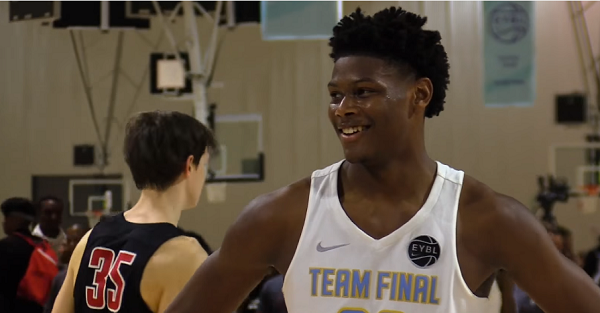 MakePlayz/YouTube
MakePlayz/YouTube
Five-star wing man Cameron Reddish is the No. 3 player in the 2018 recruiting class and No. 2 small forward according to ESPN. It would also appear that he is closer to making his commitment than previously believed. He told Rivals that one of his top five schools will be getting his commitment sooner than some thought he might give it up:
The top wing in the 2018 class, Cameron Reddish, said he will decide between Duke, Kentucky, UCLA, Villanova and UConn, and that decision is coming 'sooner than people are expecting.'
There's no real deadline or timeline on it, but that has to make you think it's coming fairly soon. Whichever school he ends up at will become an instant Final Four contender and should be a fun team to watch with the 6'7″, 203-pound wing man doing a little bit of everything on the court.
Here are some of his highlights:
[h/t The Spun]