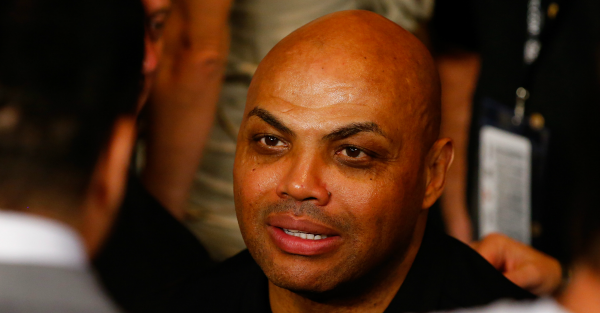 Charles Barkley has been known to say some pretty dumb things, especially in regards to college basketball considering he doesn't watch any until March Madness. However, he said something that was truly and incredibly dumb. He tried to say that Kentucky basically had no talent on the team after the loss to Indiana in the round of 32.
Chuck did say that this was John Calipari's best coaching job — and I would agree with that — but he also said that mostly because he believes "this is not a good team." He also said they lack decent talent. "They usually have a bunch of McDonald's All-Americans, but all these guys do is eat at McDonald's," Barkley quipped.
Not only was that horrifically not funny, but it was also completely untrue. Four guys on this roster played in the McDonald's All-American game — Tyler Ulis, Isaiah Briscoe, Alex Poythress and Marcus Lee — and two others could have played in it if they didn't have other engagements — Jamal Murray and Skal Labissiere.
Sure, this team might have had issues in the frontcourt developing that talent, but grading rosters based on pure talent would put these Wildcats in the top 10. And many people considered the backcourt one of the best in the country so there has to be some sort of compensation for that, right?
[h/t CollegeSpun]