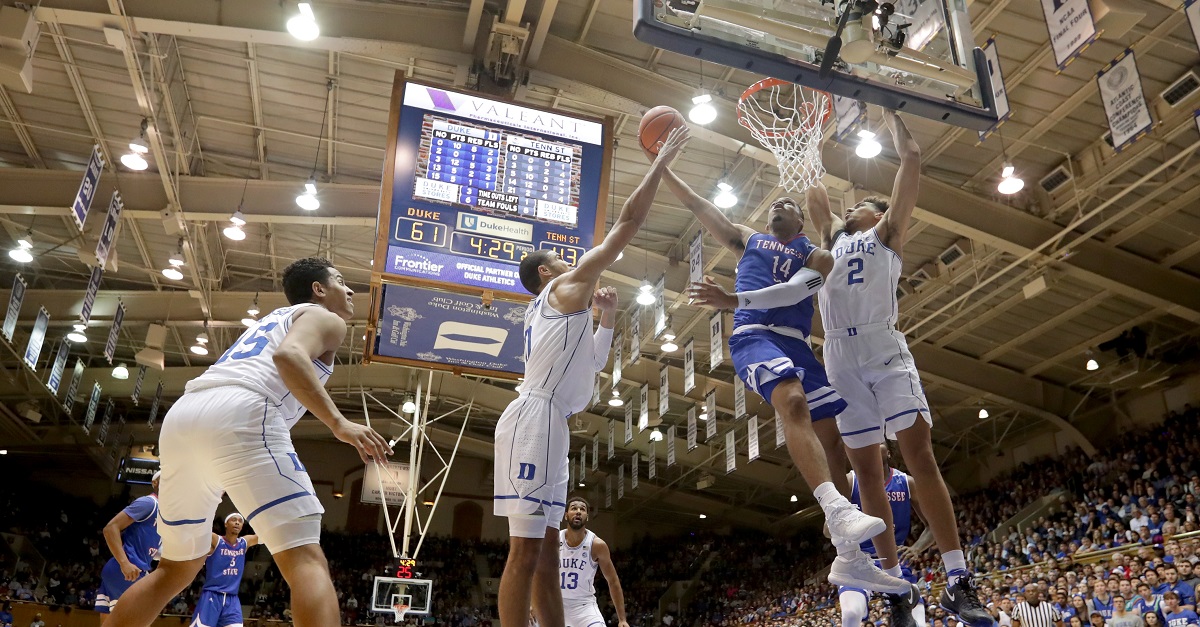 Streeter Lecka/Getty Images
DURHAM, NC - DECEMBER 19: Darreon Reddick #14 of the Tennessee State Tigers drives to the basket against teammates Jayson Tatum #0 and Chase Jeter #2 of the Duke Blue Devils during their game at Cameron Indoor Stadium on December 19, 2016 in Durham, North Carolina. (Photo by Streeter Lecka/Getty Images)
Duke has gotten used to seeing injuries this season with three of its top four freshmen missing time due to various injuries and even Coach K is missing time due to an injury of his own. It looks like one member of the bench will miss some time with a back ailment of his own:
RELATED: Coach K to undergo back surgery
Jeter has doubled his minutes per game this season to just about 15 and has shown improvement from last season, but has been unable to really break out with Jayson Tatum, Harry Giles and Marques Bolden playing well as of late. Expect Javin DeLaurier to get some minutes in Jeter's stead.
Duke plays N.C. State at home with a 7 p.m. tipoff.