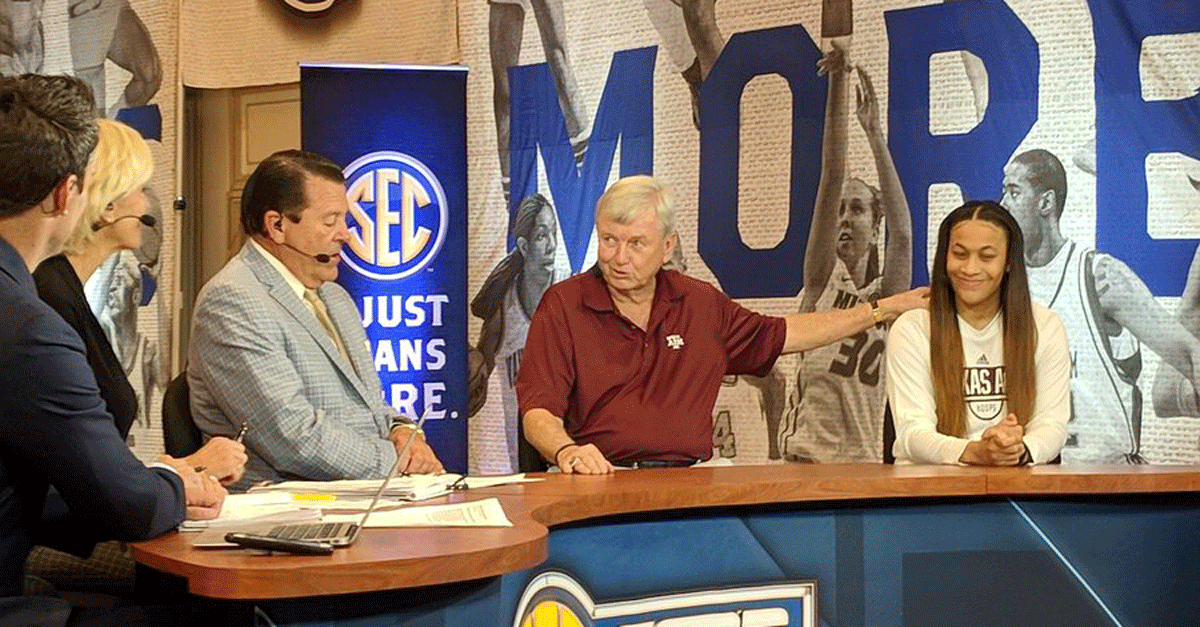 Twitter: Debbie Antonelli
Twitter: Debbie Antonelli
With Texas A&M running all the way to the Sweet 16 last year, before eventually losing to National Champions Notre Dame by a score of 90-84, all eyes are on Chennedy Carter to bring the Aggies back to the NCAA tournament for the 14th consecutive season. The Aggies Women?s basketball team finished 26-10 and 11-5 in the SEC last season. Although they were tied for fourth last year, they are picked to finish only sixth in the SEC this time around.
Gary Blair, the Aggies head coach, said that success in the 2018-19 season looks like luck, skill, and a great player to elevate others to the next level. He feels like he has that in Carter, who was one of the best freshman in the country and averaged 23 points per game in the regular season. She stepped it up to 31 points per game during the NCAA tournament las year. She was First Team All-SEC and unanimous National Freshman of the Year for 2017-18. She has also been named to the preseason All-SEC team.
In addition to her ability to score, Coach Blair touts Carter?s defensive ability. She has added this aspect to her game made herself a two-way threat on the floor. He recently said in an interview, ?The best thing about Chennedy is bought into defense this year? If we can keep her out of foul trouble, she will be one of the leaders in the SEC in steals.?
She will the central focus, but fortunately, she also has some help. Junior Center Ciera Johnson, who was a McDonalds All-American five-star recruit that was rated the #1 post player by ESPN HoopGurlz. Johnson?s size and experience will be an asset for Carter in the pick and roll. Junior Point Guard Aaliyah Wilson will also be back. She was also a McDonald?s All-American and a five-star recruit.
Although Wilson only averages five points per game, she has shown that she can have big games. She put up 20 points against Texas A&M when she was a freshman at Arkansas back in 2017. The Texas A&M women?s basketball team have their star, a great coach, and some really good talent on this team. They may not need any luck.