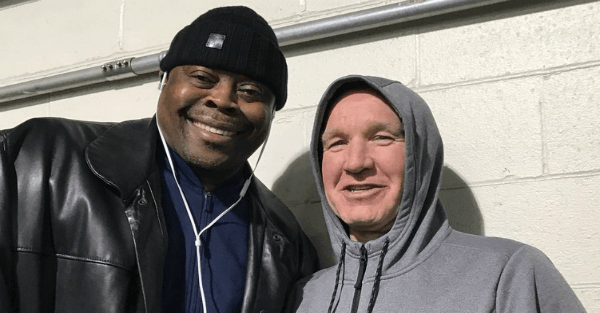 @GeorgetownHoops/Twitter
@GeorgetownHoops/Twitter
The St. John's Red Storm entered the season with realistic NCAA Tournament aspirations. Following a disappointing start to Big East Conference play, things were already getting troublesome in New York. On Wednesday evening, however, a new saga emerged.
It was first reported by Zach Braziller of the New York Post, then confirmed by the university, that top guard Marcus LoVett's season is over.
?Marcus has a bright future ahead, so while it is disappointing that he will miss the remainder of the season, his long term health is the primary focus,? Mullin said in a statement.
The actual first person to "report" the news was LoVett's father, who sent Braziller a text that said his son's season was over, and that it wasn't anything personal. That was strange at the time, as the school was unaware of any such information.
Earlier in that same day, St. John's was expecting to have Mullin see LoVett participate in a one-on-one workout to help determine how soon he could come back from a knee injury that was previously listed as day-to-day.
Unfortunately, this now raises questions concerning LoVett's future with the program. While not exactly a definitive NBA prospect, he came to college as a four-star talent and the sort who had dreams of playing professional basketball.
Without the guard, St. John?s (10-7) has gone 4-6, and started 0-5 in the Big East.
If you had the Georgetown Hoyas and/or the DePaul Blue Demons being better than the Johnnies this season, please tell me what lottery numbers to play.