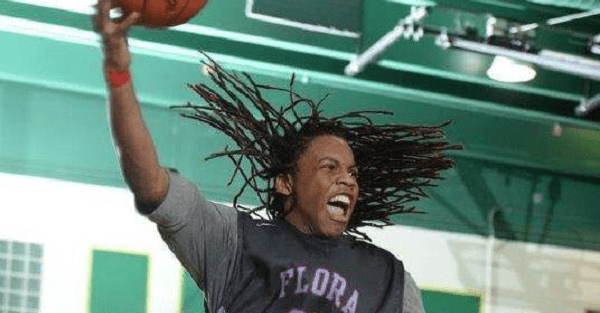 @cb_kid/Twitter
@cb_kid/Twitter
Five-star small forward Christian Brown is one of the top talents in the 2019 recruiting class and he is coming off an unofficial visit to Virginia Tech to witness the Duke upset on Monday evening. It would appear he wants to several more visits as he described to 247Sports.
He said that he plans on giving UNLV an official visit and the South Carolina native is going to give Florida and Florida State unofficial visits in the near future as well. He has already taken visits to N.C. State, Georgia, Georgia Tech, South Carolina, Clemson and Auburn among others.
Brown is ranked as the No. 4 small forward in the class of 2019, No. 1 player in South Carolina and the No. 19 overall recruit according to the 247Sports Composite rankings.
Here are some of his highlights: