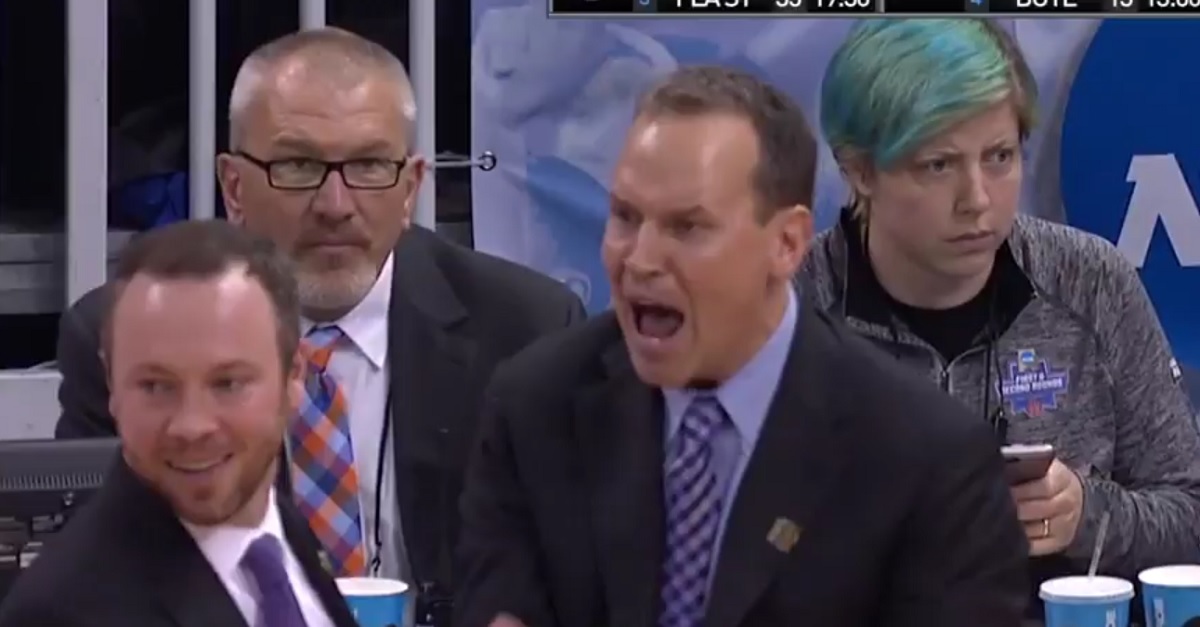 Twitter/Bleacher Report
No. 8 seed Northwestern gave No. 1 seed Gonzaga absolutely everything it could handle before bowing out in the Round of 32 on Saturday evening. At various points, it appeared as if the Wildcats would be run out of the gym by the more talented Bulldogs but, down the stretch, Northwestern made a tight game of it to the point where no Gonzaga fan could be comfortable with the outcome until the buzzer sounded.
However, there was one moment that caused a great deal of reaction both during and after the game and it occurred with Gonzaga leading by a 63-58 margin with five minutes to go. Northwestern drove to the rim and produced what appeared to be a clear goaltending violation.
As you can see, it went uncalled and Northwestern head coach Chris Collins lost his mind on the sideline. Collins, a former Duke guard and assistant coach, was quickly given a technical foul for his outburst and it produced a significant swing in a game that couldn't afford one from the perspective of the Wildcats.
On one hand, Collins was right about the call. On the other, he exploded to the point that it cost his team valuable points in a situation when they couldn't sustain that kind of loss.
After the fact, Collins showed no contrition and, in fact, seemed downright dismissive.
In the moment, it is easy to see why Collins was so frustrated and downright belligerent. Still, he might come to regret his actions, even as Northwestern finishes their best college basketball season in history.