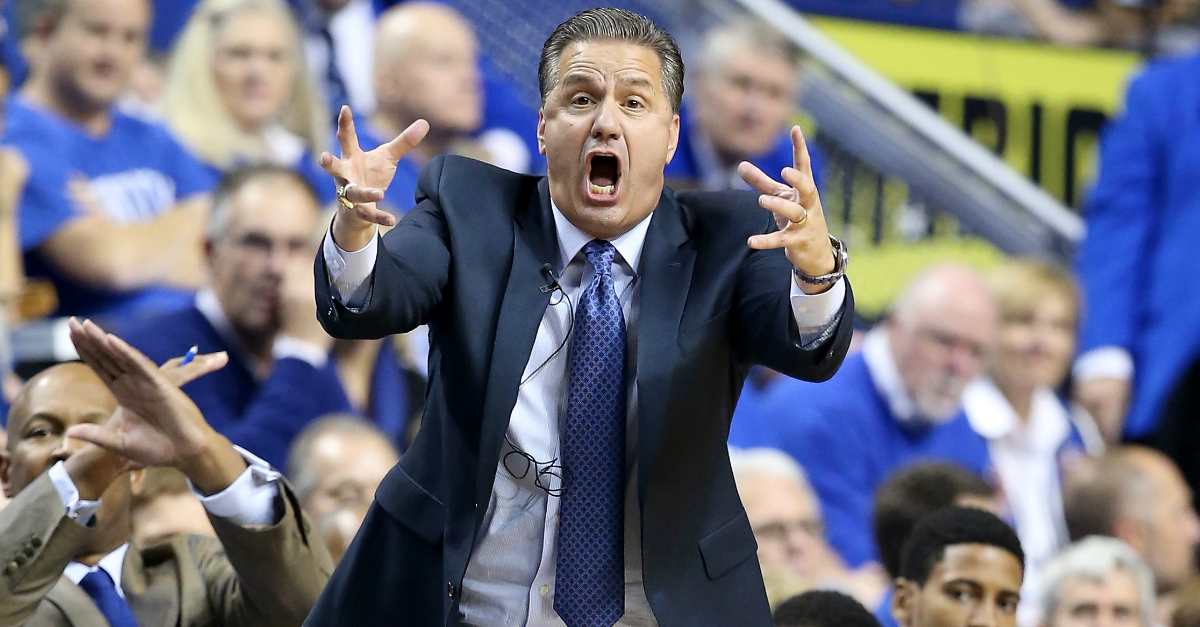 Andy Lyons/Getty
It's an inevitability that Kentucky's John Calipari and Duke's Mike Krzyzewski will meet on the recruiting trail and compete for top recruits. In fact, there was one specific recruit, a five-star player named Hamidou Diallo. He told the Louisville Courier-Journal about the differences in recruiting tactics between the two coaches. Diallo told the paper that Coach K told him that if he comes to Duke, he?ll be ?set for life.? Coach Cal?s pitch was more about the NBA.
It's no surprise that using the NBA and how many players he has in the league would be Cal's pitch. He's coached a ton of talent and he will continue to do so as long as he's a college coach. It looks as if he might have taken a direct shot at Coach K though in a recent blog post.
I refuse to go in a home and paint a picture saying things like, ?If you come with us you?ll be taken care of for the rest of your life by the program and by our alums? even though you may only be in school for a year or two. How preposterous does that sound? What if I say that same thing and the young man decides to transfer for one reason or another? Does that still hold true that we?re going to take care of them the rest of their lives? Our approach is to give them the fishing rod and the lures to help them catch fish, not to just give you the fish.
That does not seem subtle at all and now we're going to need a Duke-Kentucky to settle this feud once and for all! Or we could just have the game because it would be a good one to watch anyway.
[h/t CollegeSpun]