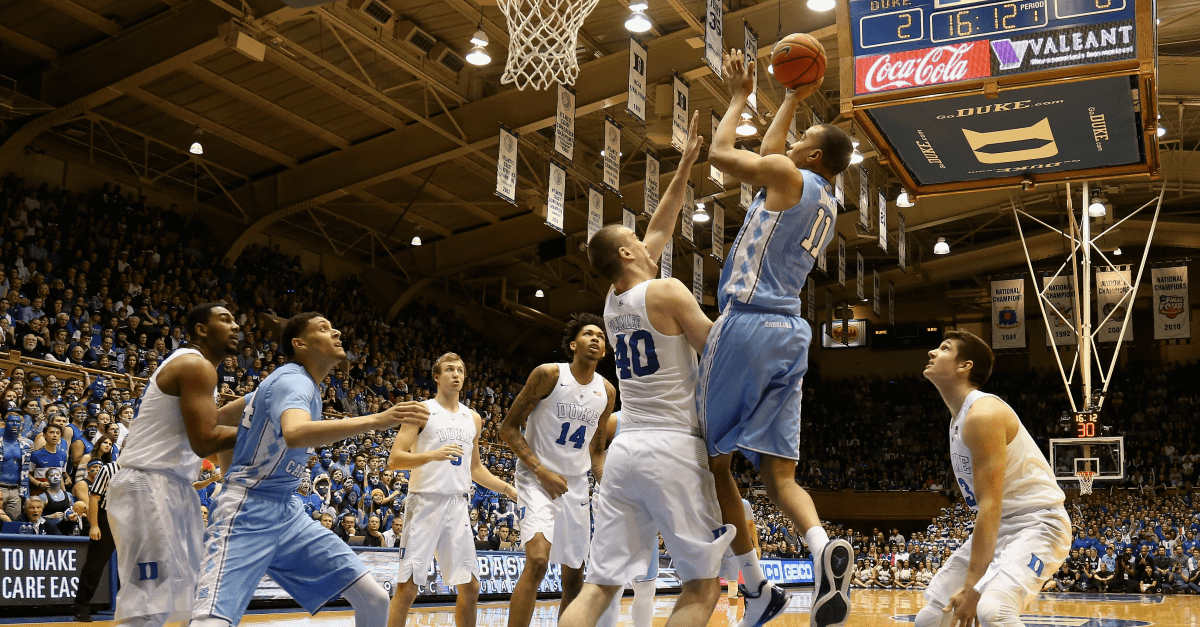 RELATED: Coach K will be out for a while after surgery
__________________________________________________________________________________________________________________
Duke and North Carolina hate each other unconditionally. It is a fact of life and one that everyone who goes to either school fully understands. However, it doesn't seem that the coaches got the memo as Roy Williams and Mike Krzyzewski are apparently pretty good buddies. They are bonding over the fact that both men are getting pretty old.
When the two met in March for their last game against each other for the season, the two men talked about their offseason plans. That included some surgery for their knees.
?When we started to shake hands over in Cameron I said, ?Are you going to have your knee replaced?'" Williams said, via the News Observer. "And he (Krzyzewski) said, ?Yeah.? And he said, ?Are you?? And I said, ?Yeah, why don?t you go first so you can so you can be the Guinea pig.??
Williams is 65 while Coach K is 69 years old. Both plan on coaching for a long time, but it clearly won't come without some complications.
[h/t Sporting News]