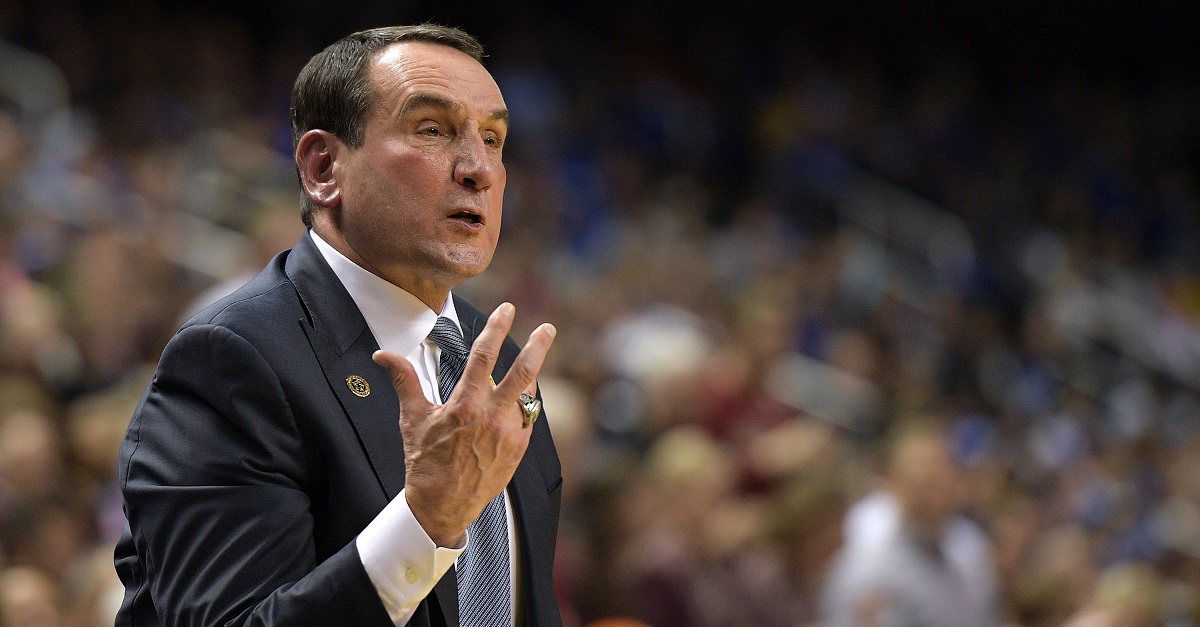 Lance King/Getty Images
GREENSBORO, NC - DECEMBER 21: Head coach Mike Krzyzewski of the Duke Blue Devils directs his team against the Elon Phoenix at the Greensboro Coliseum on December 21, 2016 in Greensboro, North Carolina. Duke won 72-61. (Photo by Lance King/Getty Images)
Grayson Allen has been the center of several incidents involving opponent's players where he tripped them or clearly tried to hurt them. The latest incident took place Wednesday night against Elon and now Coach K has decided that enough is enough.
RELATED: Teary-eyed Grayson Allen apologizes after another tripping incident
Here's Coach K's statement on the incident and why he ultimately suspended the guard:
RELATED: Even Dickie V is fed up with Grayson Allen's tripping
This was not the first or even the second time Allen has tried to trip an opposing player over the last year so something clearly had to be done about it. While Coach K did make the right decision in suspending Allen, it may not matter as he now has basically a full squad with star freshman Harry Giles back and Luke Kennard playing better than anyone expected.
Duke next plays at Virginia Tech on New Year's Eve.