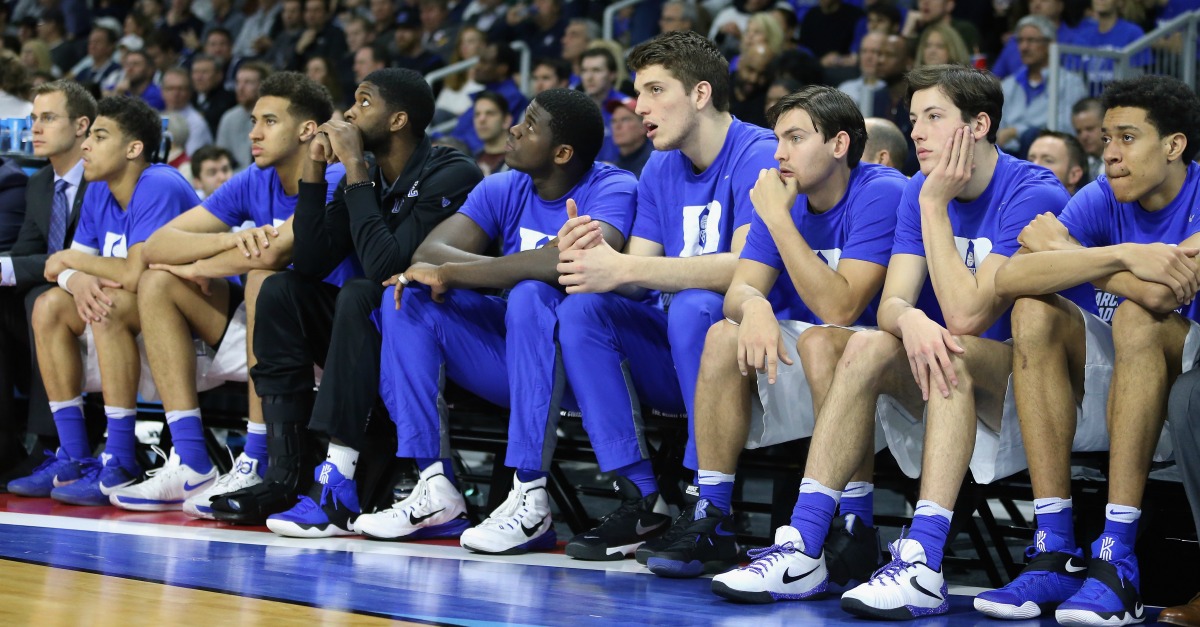 during the second round of the 2016 NCAA Men's Basketball Tournament at Dunkin' Donuts Center on March 19, 2016 in Providence, Rhode Island.
Draymond Green is one of the most versatile players in the NBA and is a Finals champ as well. That comes from being able to guard multiple positions and shoot the long ball at the power forward position. Duke's Coach K is hoping that one of his guys will channel that versatility and become Duke's very own version of the pro.
RELATED: NBA makes it ruling on Draymond Green's suspension
Green can even play point forward when Stephen Curry isn't on the floor or even when he is and get him the ball in his sweet spots. With that in mind, it should be quite interesting to see how Krzyzewski decides to use Jefferson who has never shot a ball outside of the paint in a game. If he works enough on his dribbling though he could be a distributor, which Grayson Allen would undoubtedly be pretty happy about as it would be one more person who can get him the ball.
[h/t CollegeSpun]