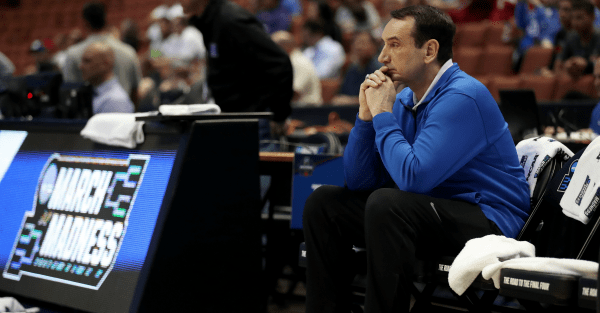 Duke coach Mike Krzyzewski is somehow 69-years old and with that comes some needed surgeries. He just got a total knee replacement on Sunday and is recovering just fine.
"The technical aspects of the case went as we had hoped, and Coach Krzyzewski is doing well," Michael P. Bolognesi, who performed the surgery, said in a school-issued release.
Coach K is expected to coach the USA Olympic team this summer in Rio de Janeiro. Krzyzewski has won a Division I record 1,043 games in 41 seasons as a head coach, and he has guided the U.S. national team to a 75-1 record. The Olympic Games in Rio de Janeiro will be his third as Team USA's head coach.
The team is expected to be chosen in June and he will need to be there for practices and obviously the big games.