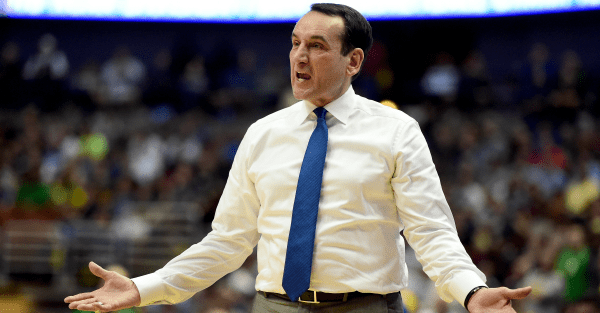 RELATED: Coach K's thoughts one-and-dones might surprise you
Duke coach Mike Krzyzewski has been changing his way of thinking in terms of recruiting and who can help his team win. He shared last year after winning a title that one-and-dones really aren't the worst thing in the world of college basketball. He thinks there's another group of guys who are actually worse and now he almost sounds like Kentucky coach John Calipari.
Coach K makes an interesting point, but it also gives those guys a chance to play for a high-major school and get experience necessary to go play overseas or even in the NBA if they get the right exposure. That's what Trey Lewis and Damion Lee were hoping for at Louisville and that's kind of what Krzyzewski forced Rasheed Sulaimon into at Maryland as well.
The NBA and the NCAA have to come to an agreement to end one-and-dones though as that is tainting recruiting classes and the game itself. It's impossible to get through entire recruiting cycles and coaches have no idea what their turnover is going to look like each year.
[h/t CollegeSpun]