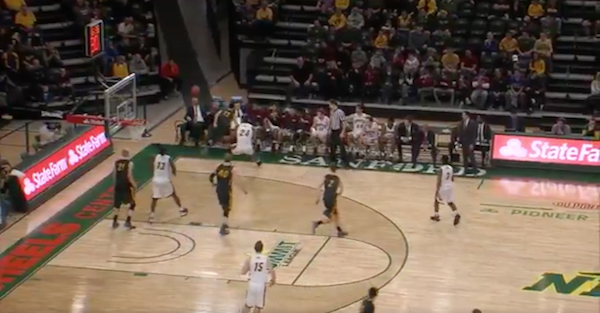 Twitter Screen Shot
Sometimes making an extra effort play doesn't work out in your favor.
Related: Kansas might have gotten away with another no-call on game-winning play
During North Dakota State's Summit League matchup against Denver, Bison guard Khy Kabellis dove for a ball heading out of bounds in an attempt for his team to retain possession. He flipped the ball toward the court, and it ended up sailing into the basket?which resulted in points for Denver.
The good news for Kabellis is that North Dakota State went on to win the game 81-63 over Denver. Imagine if that play would've made the difference in the game.
(h/t Uproxx)