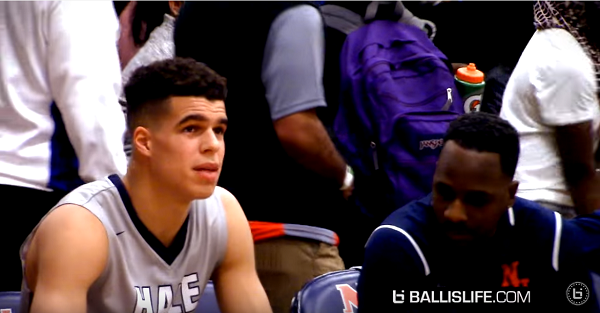 Ball Is Life/YouTube
The recruiting rankings get updated every few months on ESPN and the newest update has a new name atop the board. For the longest time it was center DeAndre Ayton, but he has fallen to No. 2 behind versatile wing man Michael Porter Jr. who is already being compared to Kevin Durant because of his frame and ability to score.
RELATED: Michael Porter Jr commits to Washington
Porter has been on fire the entire high school basketball season as he's led his team to a 15-0 start and had a huge win on national television in the Hoop Hall Classic that was televised by ESPN on Martin Luther King Day. The 6'10", 212-pound forward is already committed to Washington and now he's making Lorenzo Romar look like a recruiting savant after he nabbed this year's potential top NBA pick in Markelle Fultz who has been playing extremely well.
Here are some of his highlights: