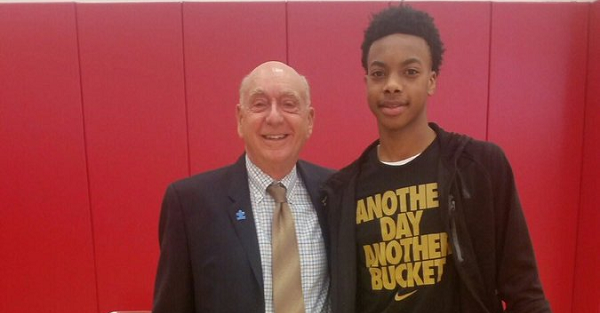 Twitter/@dariusgarland22
@dariusgarland22/Twitter
Darius Garland is one of the top recruits in the country and is the top point guard in the class of 2018. He recently spoke to Adam Zagoria of ZAGSBLOG and said that he would like to play with a bevy of other five-star talent. That's not out of the ordinary, but he basically named a starting five that was all guys from this class:
RELATED: Darius Garland gives Duke surprise visit
Garland just named the top recruit in the country in Marvin Bagley, the No. 3 recruit overall in Reddish, No. 5 overall recruit in Langford and No. 19 overall recruit in Jones who also plays the point guard position. Even if Garland could pull off a coup like this, there's no team where they would all start their freshman year except for Kentucky, but the Wildcats are bound to have a few guys left over just because of sheer volume of recruits.
There isn't a coach in America who would possibly turn down all those guys unless their hands were absolutely tied. But there is no way that all of them could end up at the same school just because of how other recruits will end up committing and what schools would be left if they tried to pull of this ridiculous feat.