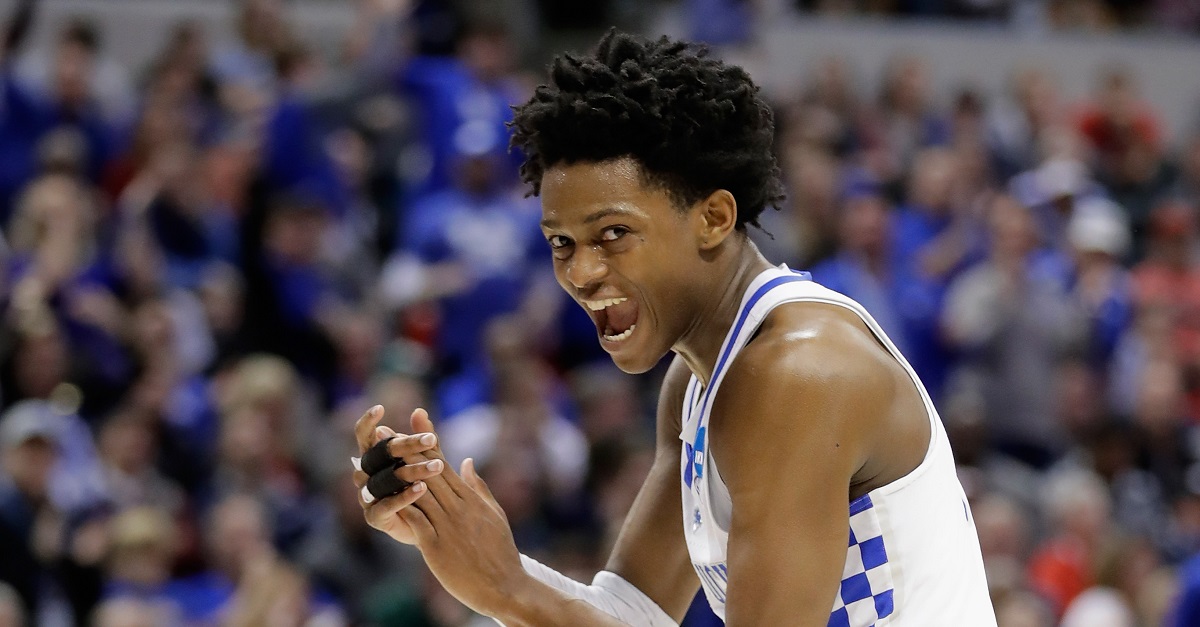 Andy Lyons/Getty Images
INDIANAPOLIS, IN - MARCH 19: De'Aaron Fox #0 of the Kentucky Wildcats celebrates his dunk against the Wichita State Shockers in the second half during the second round of the 2017 NCAA Men's Basketball Tournament at the Bankers Life Fieldhouse on March 19, 2017 in Indianapolis, Indiana. The Kentucky Wildcats won 65-62. (Photo by Andy Lyons/Getty Images)
Markelle Fultz is expected to become the top pick in the NBA Draft next month and Lonzo Ball is the presumed second pick to go to the Los Angeles Lakers. However, one of the other top point guards in the class might be moving his way up the chain and could be threatening to take over that second pick if his scheduled workouts say anything:
RELATED: There are reportedly multiple teams who think Fox is best PG in this draft
There have been reports that multiple teams like Fox over those other prospects, but it has not been confirmed which teams they are and only that they are in the lottery. While that does apply to Boston and L.A., we can't know for sure, but it certainly makes the lead up to the draft a lot more intriguing.
Fox averaged 16.7 points, 1.5 steals, 3.9 rebounds and 4.5 assists per game last season on a team filled with five-star recruits so you can imagine his assist numbers would be even better with other pros making shots off his passes.