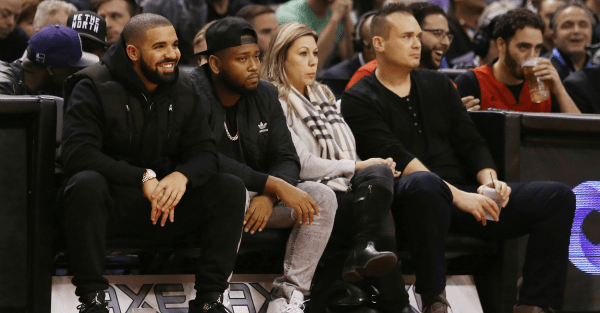 Kentucky had to issue a cease-and-desist letter because Drake showed up at Big Blue Madness and talked to some recruits. Now the Wildcats have to self-report a level III NCAA infraction because the rapper showed "preferential treatment to a student-athlete" at one of his concerts.
After a concert, a Kentucky basketball player — likely it was point guard Tyler Ulis — attended a party where he met a member of Drake's management team and was invited to meet the rapper, the Herald-Ledger reports. The level III violation is dated Oct. 19, 2015 and says the incident happened on May 29, 2015.
Here's a picture from Ulis' Instagram from that night.
Coach John Calipari did tweet some support for Drake though, but I doubt he will let his players continue to go to Drake concerts when he's in town.