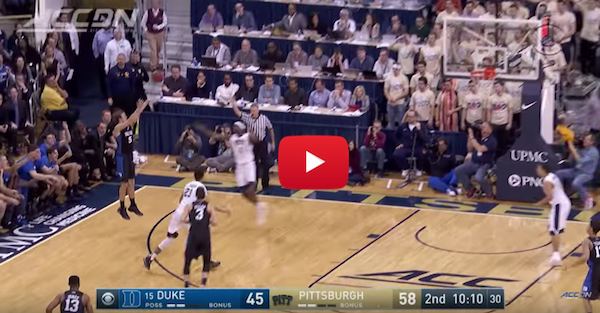 No. 15 Duke (21-8, 10-6) headed up to Pittsburgh (20-8, 9-7) to take on the Panthers in a pivotal ACC game. Both teams needed a win to stay relevant in the conference and NCAA Tournament. Pittsburgh really helped itself with a 76-62 win over the Blue Devils to get its first AP Top 25 win of the season.
Duke's Luke Kennard came off the bench to score 11 points while Grayson Allen led all scorers with 22 points and Brandon Ingram had 17 points. The Blue Devils couldn't overcome a poor shooting night — they shot only 37.5 percent from the floor — and Pitt's stifling defense. Pitt had 10 more made shots, which will always help and had five players score in double figures.
Duke next plays Wake Forest on Tuesday at Cameron Indoor Stadium.