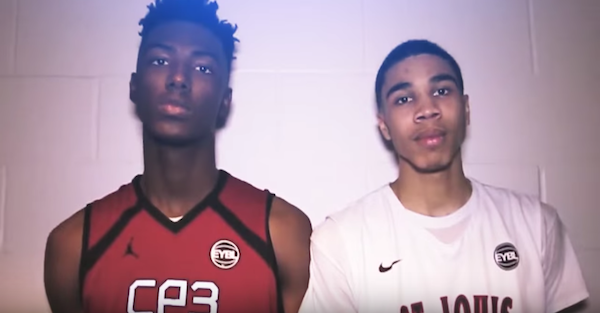 Duke had the top recruiting class in 2016 thanks to its haul of four 5-star players, four-star power forward Javin DeLaurier as well as unranked Jack White out of the Australian Institute of Sports — the same one that produced Andrew Bogut.
RELATED: Coach K is super excited about his team this year
Duke had to celebrate signing 247Sports' best class this season by putting out a highlight video of all of its new freshmen on campus and what they looked like in high school. Coupled with returning starters Amile Jefferson, Grayson Allen and Matt Jones, this group of players should be expected to compete immediately in the ACC and in the NCAA Tournament.
RELATED: Duke gets to keep Grayson Allen for one more year
Marques Bolden was rated as the second-best center in the class by ESPN while Harry Giles was the top power forward, but is recovering from an ACL tear he suffered in his first game of the season last year.
RELATED: Harry Giles tears ACL in season-opener
The No. 2 small forward of the class in Jayson Tatum, DeLaurier and White should round out this team nicely and give the Blue Devils a much deeper bench than it had last year essentially playing only six or seven players after Jefferson's injury last season.