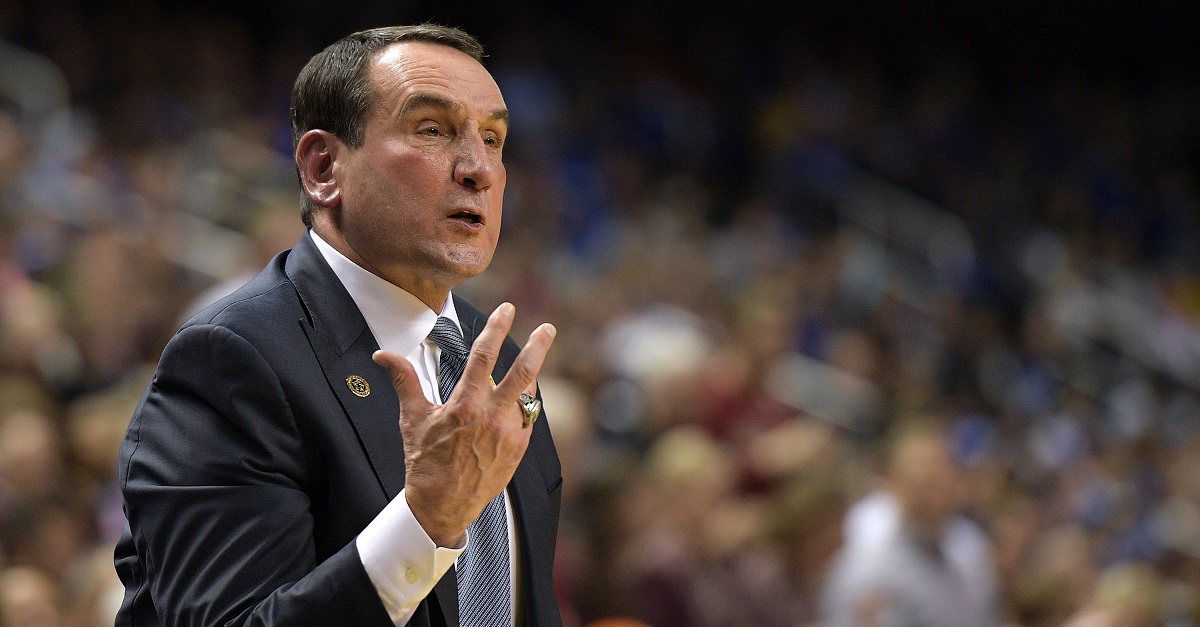 Lance King/Getty Images
GREENSBORO, NC - DECEMBER 21: Head coach Mike Krzyzewski of the Duke Blue Devils directs his team against the Elon Phoenix at the Greensboro Coliseum on December 21, 2016 in Greensboro, North Carolina. Duke won 72-61. (Photo by Lance King/Getty Images)
Duke has been struggling since it lost Coach K to a back surgery a few weeks back. The Blue Devils have gone 3-3 in their last six games and took an especially bad loss to N.C. State at home. However, it looks like the team will get its fearless leader back just in time for the home stretch before the ACC and NCAA Tournament.
RELATED: Coach K out after back surgery
The team is 17-5 right now, but could make a strong case for a No. 2 or 3 seed — they're a 4 right now in Joe Lunardi's bracketology — with a good finish to the season and a little run in the conference tournament.