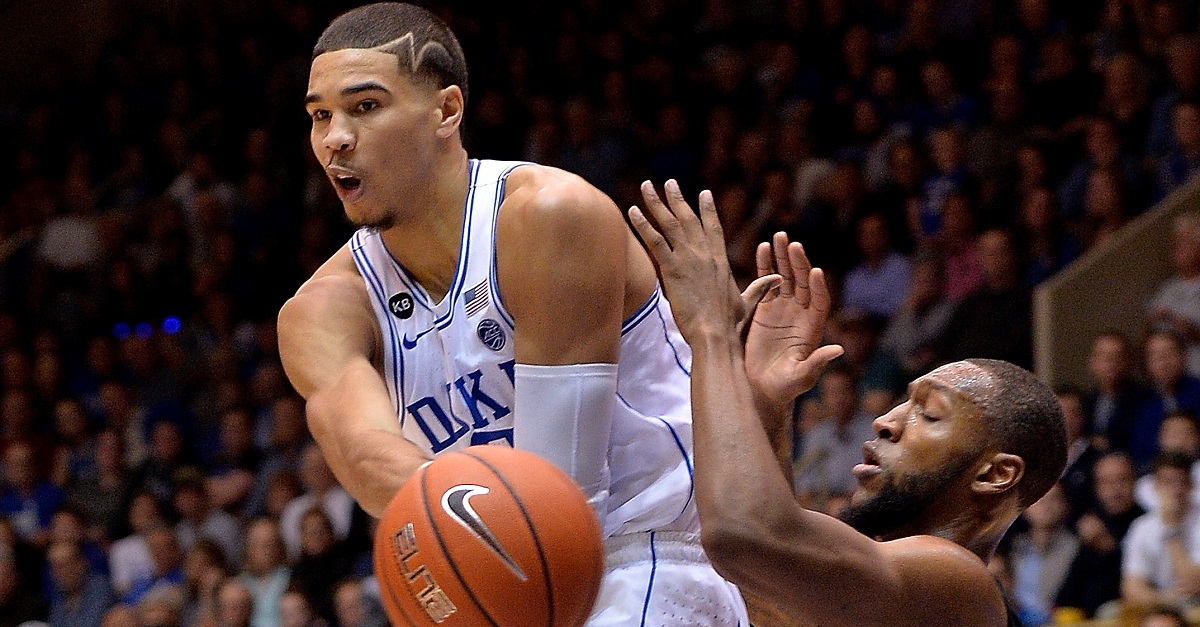 Grant Halverson/Getty Images
DURHAM, NC - JANUARY 21: Jayson Tatum #0 of the Duke Blue Devils throws a no-look pass to a teammate as he drives against Kamari Murphy #21 of the Miami Hurricanes during the game at Cameron Indoor Stadium on January 21, 2017 in Durham, North Carolina. (Photo by Grant Halverson/Getty Images)
Duke was playing some of its worst defensive basketball in the first half against Miami at Cameron Indoor Stadium despite having glue guy Amile Jefferson back in the lineup. The Blue Devils were down 36-25 at halftime, but went on a ridiculous 27-3 run to not only take the lead, but blow open the doors in this game to get the 70-58 win.
RELATED: Duke in unfamiliar territory with latest loss to Louisville
Acting head coach Jeff Capel made a crucial change to start the second half that led to the win and that huge run to get going.
The Blue Devils were led by Jayson Tatum's 14 points and Amile Jefferson's 11 boards with five points. The win halts a two-game losing streak and keeps the team undefeated at home so far this season. Luke Kennard had 11 points and Matt Jones was hugely clutch off the bench with 13 points and three steals. Duke next hosts N.C. State on Monday.