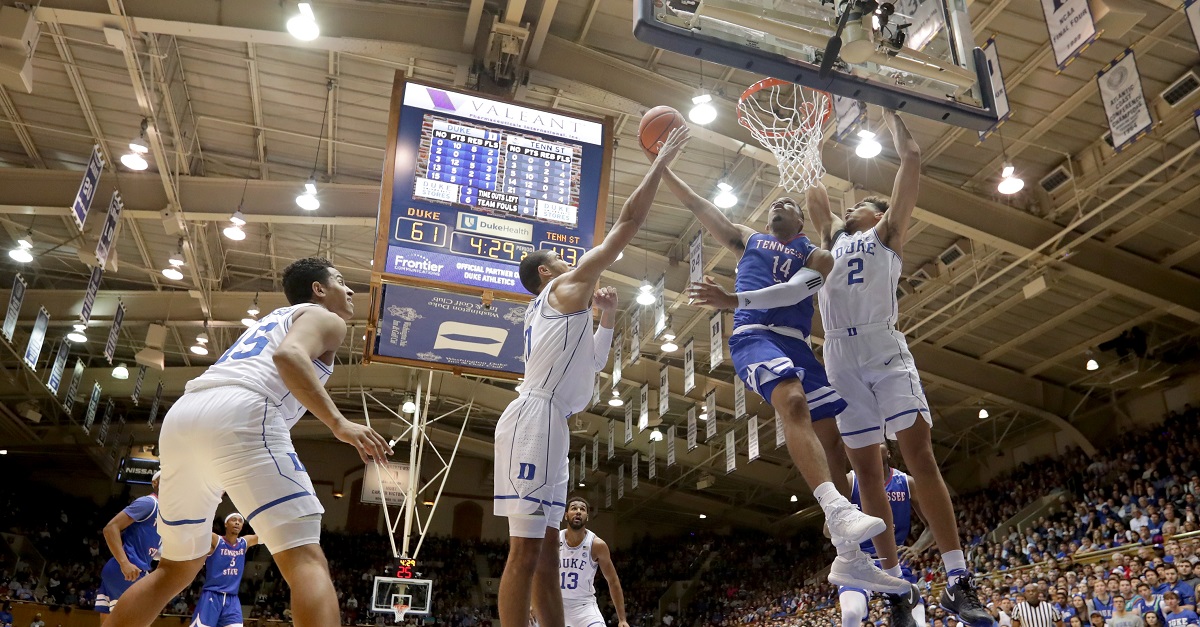 Streeter Lecka/Getty Images
DURHAM, NC - DECEMBER 19: Darreon Reddick #14 of the Tennessee State Tigers drives to the basket against teammates Jayson Tatum #0 and Chase Jeter #2 of the Duke Blue Devils during their game at Cameron Indoor Stadium on December 19, 2016 in Durham, North Carolina. (Photo by Streeter Lecka/Getty Images)
Duke is already losing Jayson Tatum to the NBA Draft and could very well lose the likes of Luke Kennard, Grayson Allen, Harry Giles and Marques Bolden to the same fate. That would make this latest transfer a pretty hard pill to swallow and would kill some serious depth that Duke had built up for this year. 6'10" forward Chase Jeter has decided to transfer:
RELATED: Jayson Tatum declares for NBA Draft
Jeter averaged 2.6 points and 2.7 rebounds this season while playing about 15 minutes a game. He could end up transferring somewhere that could use him more effectively and end up on the same track as Semi Ojeleye who played for SMU this season and was outstanding as the AAC Player of the Year.