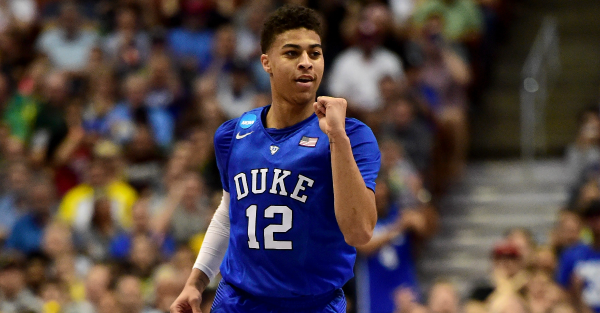 RELATED: Duke continues to dominate 2016 recruiting class
________________________________________________________________________________________________
Derryck Thornton was a five-star prospect coming out of his California high school. He started 20 games this past season for Duke and saw a huge fluctuation in his minutes during ACC play even though he was the only pure point guard on the team. That seems to have been enough to convince Thornton into transferring away from the program. He averaged 7.1 points and 2.6 assists during the season.
Duke is bringing in one of the best recruiting classes in the country for 2016 — the class Thornton was actually supposed to be a part of before he decided to graduate early — and has Frank Jackson coming in. Jackson is more of a scorer, but would have definitely competed with Thornton for the starting job.
According to some sources, Thornton could look to play ball at a school closer to his home in California. The 6'2″ guard will have three years of eligibility remaining after he sits out a year per NCAA rules.