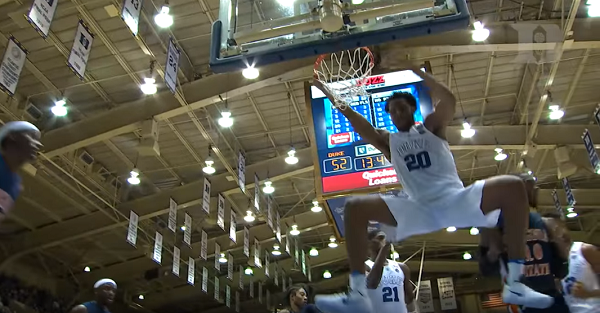 Duke Basketball/YouTube
When Duke took the floor against Virginia State it did so without the help of its two best freshmen in Harry Giles and Jayson Tatum. However, point guard Frank Jackson and center Marques Bolden were able to play and that was more than enough for the Blue Devils as they handled VSU 90-59.
RELATED: Duke is going to be fun with its top recruits playing this year
Luke Kennard led all scorers with 30 points while Bolden chipped in 13 points and 11 boards, Jackson had 17 points and four assists and Grayson Allen also had 13 points. Duke shot an even 50 percent from the floor and forced VSU to shoot 33 percent from the floor.
Duke has one more exhibition game on Friday against Augustana before opening the non-conference schedule with Marist and Grand Canyon.