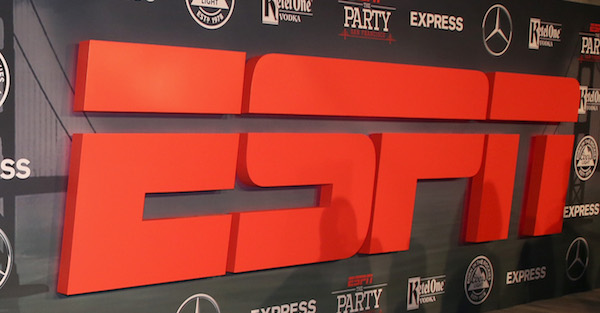 SAN FRANCISCO, CA - FEBRUARY 05: TV personality Andi Dorfman attends ESPN The Party on February 5, 2016 in San Francisco, California. (Photo by Robin Marchant/Getty Images for ESPN)
ESPN has been hemorrhaging talent all summer it seems and the losses continue to mount. While most of the people leaving the World Wide Network have been on the football and hot take side, this one will hurt in a much different way.
RELATED: Report: Two more big name ESPN talents on their way out
SI's Richard Deitsch is reporting that Shannon Spake is on her way out from ESPN.
RELATED: Another talented broadcaster is leaving ESPN for Fox Sports
Spake worked the sidelines for ESPN's college basketball coverage, notably for its prime time SEC games. The only games Fox really gets for college basketball are Pac-12 games so that will be a pretty big shift for Spake and will allow someone else to step into the role for ESPN this year.
RELATED: ESPN continues to hemorrhage talent as another big names leaves for a competitor
ESPN has not said who might be her replacement, but those will be some big shoes to fill as she was on the sidelines for the company for several years. However, NASCAR is her favorite sport to cover as she did it from 2007 to 2014 until ESPN lost the rights to air races to NBC Sports.