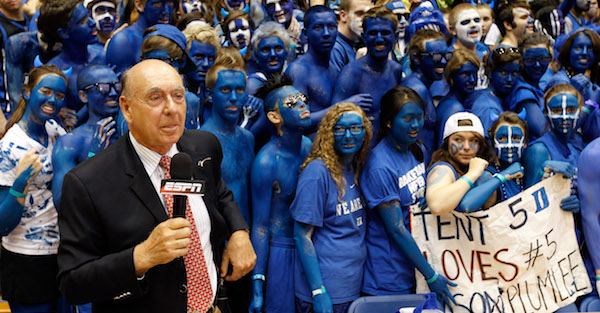 Streeted Lecka/Getty Images
during their game at Cameron Indoor Stadium on March 3, 2012 in Durham, North Carolina.
College basketball analysts from all over are pouring in over Grayson Allen's third tripping incident since he became a Duke Blue Devil.
The latest is famed announced Dick Vitale, and he launched into Allen with a brutally honest take.
Vitale wasn't the only one, as he followed in Jay Williams' trend from earlier in the evening.
Allen brought controversy to the court again against Elon when he blatantly tripped a player, then freaked out on the bench.
Williams tore into Allen demanding a five-game suspension and immediate action from the NCAA.