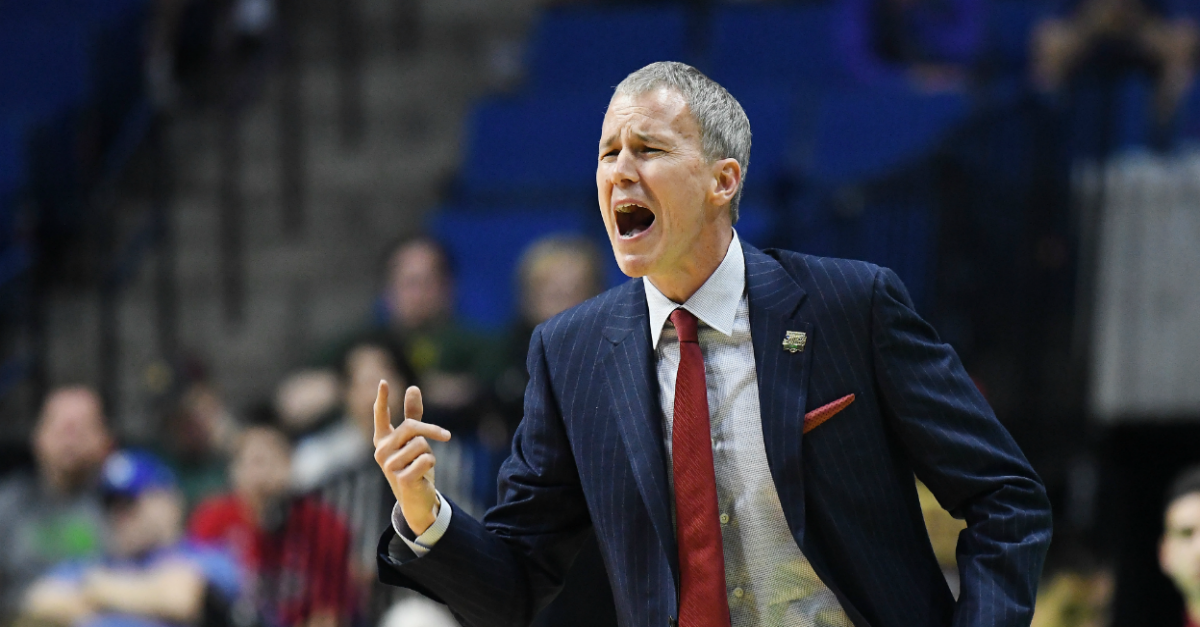 Pat Carter/Getty Images
TULSA, OK - MARCH 19: Head coach Andy Enfield of the USC Trojans reacts late in the game against the Baylor Bears during the second round of the 2017 NCAA Men's Basketball Tournament at BOK Center on March 19, 2017 in Tulsa, Oklahoma. (Photo by J Pat Carter/Getty Images)
The USC Trojans are opting to stay on the right side of the NCAA rather than attempt to do right by one of its own. The LA Times reported that, by way of the player's attorney, the Trojans will keep sophomore guard De'Anthony Melton out for the remainder of the season.
Melton, a former four-star recruit and projected future NBA player, has already missed all 18 of USC's games this season.
This stems from the FBI's probing of college hoops. Federal prosecutors alleged that David Elliott, who is a close family friend of Melton?s, received $5,000 from would-be agent Christian Dawkins. In theory, this would be in exchange for directing Melton to use Dawkins and financial adviser Munish Sood when he eventually joined the NBA ranks.
Keep in mind, the NCAA is not forcing USC to do this. The university is doing this on its own, hoping that it will prevent any future sanctions from the governing body of college sports. It is certainly worth noting that whatever potential issues USC would have from the NCAA aren't a guarantee to have ever actually happened — whether or not Melton played.
Fully expect crazy backlash to USC's decision.
Trojans coach Andy Enfield has been on the record, stating that he believes Melton should be playing. At least that was his tune back in December.
"De'Anthony Melton did nothing wrong," Enfield said on December 9.
Now that the school has decided to keep Melton out, let's see how Enfield discusses the talent moving forward.