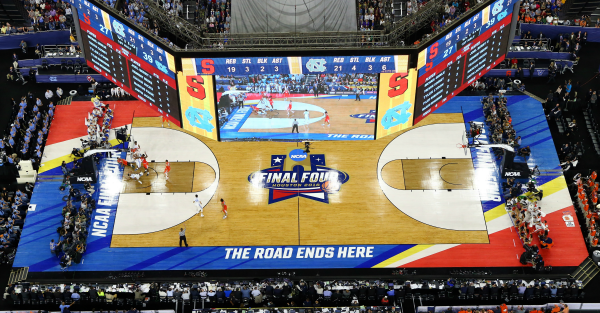 RELATED: Old school rivalry was most-watched game of March Madness
____________________________________________________________________________________________________
The NCAA Tournament has had some phenomenal finishes and fantastic games the first couple of weekends. However, the two games on Saturday were kind of snoozers. Villanova blew out Oklahoma real bad and UNC pulled away from Syracuse in the second half to win by more than 20 points.
Despite those boring games, the attendance at NRG Stadium in Houston was strong and came close to matching a Final Four attendance record.
Hopefully the game Monday night can live up to expectations and will warrant that many people filling up the football stadium.
[h/t CollegeSpun]