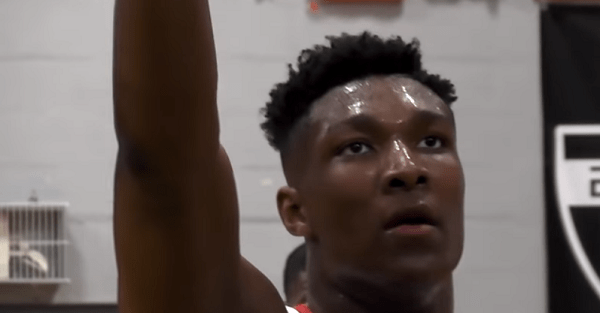 Mars Reel/YouTube
Mars Reel/YouTube
Five-star center David McCormack is one of the bigger recruits in the class of 2018 as he's listed at 6-foot-10 and 285 pounds. He's now also got six huge schools on his list of top programs. He told 247Sports that his top six schools were Xavier, N.C. State, UCLA, Kansas, Oklahoma State, and Duke.
The Oak Hill Academy standout — the same school that Carmelo Anthony, Brandon Jennings, Steve Blake, Kevin Durant and Rajon Rondo attended — also had offers from Georgetown, Louisville, LSU, Maryland and Miami among others.
247Sports has him ranked as the No. 2 center in the country and No. 2 recruit in the state of Virginia as well as the No. 26 overall recruit in the country.
Here are some of his highlights: