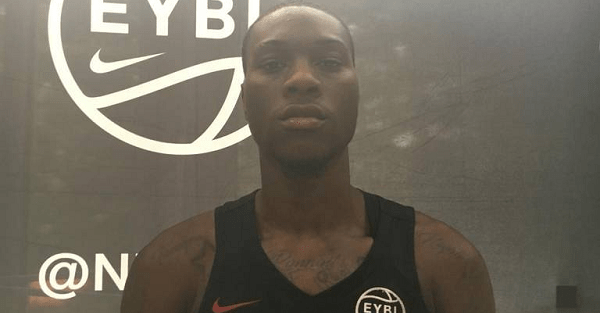 Twitter/@KentuckySports
Twitter/@KentuckySports
Emmitt Williams is going to be getting a lot of calls in the near future since he is a top-15 talent in the class of 2018, but there is one particular that seemed to really make an impression on him. He got a call from Duke's Mike Krzyzewski last month and compared it to talking to an almighty being as he described it to The Herald Sun at the Nike Peach Jam Finals.
"Getting a phone call from him [Coach K], it was like talking to God. I never thought I would be talking to the best coach in the world from his cell phone so getting a call from him is a blessing."
The 6'8″, 210-pound forward out of Florida currently plays for the IMG Academy so he's definitely getting some looks from top tier programs like Duke, Kansas and Louisville among others. He's rated as a five-star recruit and the No. 12 overall recruit in the country by ESPN.
Williams is a ferocious dunker and is indiscriminate with who he posterizes as the nation's top recruit in Marvin Bagley found out this week as well. But if you listen to him tell it, it's just another dunk for him.
"It doesn't stand out," he said. "I just dunked on him because he was in front of me. He's just a regular high school person. I don't see him as Kevin Durant or nothing. He's just another high school player."
The rising senior also has offers from Florida, Florida State, LSU, Vanderbilt, Baylor and Alabama among others.
Here are some of his highlights: