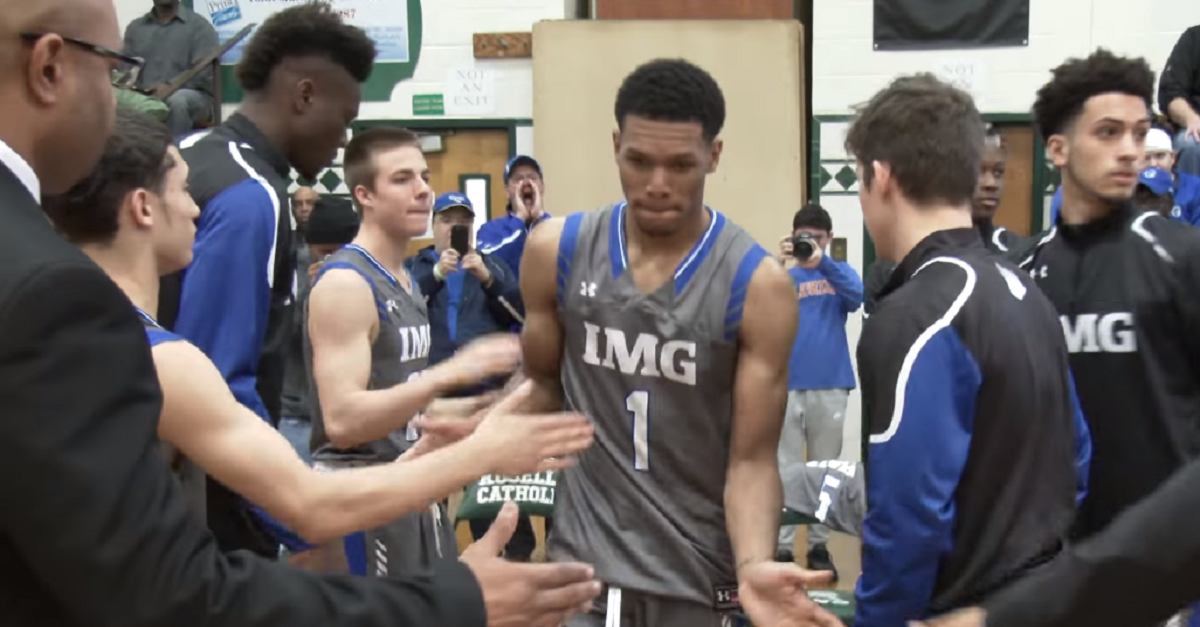 Home Team Hoops/YouTube
Five-star point guard Trevon Duval has been one of the few holdouts late in the basketball recruiting process. All but five players in the class rated as five-star recruits have committed to their respective schools. Duval is the second-highest of those recruits — behind center Mo Bamba. He recently gave a timeline on when he plans to commit and he sounds like he is going to stick to it.
RELATED: Trevon Duval finally has timeline on commitment
The late signing period ends May 17 and Duval sounds pretty desperate to get this whole thing done before then.
?I?m ready to get it over with,? Duval told USA Today. ?I?m gonna do it soon.?
He currently has a top five of Duke, Kansas, Seton Hall, Arizona and Baylor. With Duke losing all of its talent from this past season, they are believed to be the favorite although he could end up closer to his original home of Delaware by going to Seton Hall and he would put them on the map in a huge way.