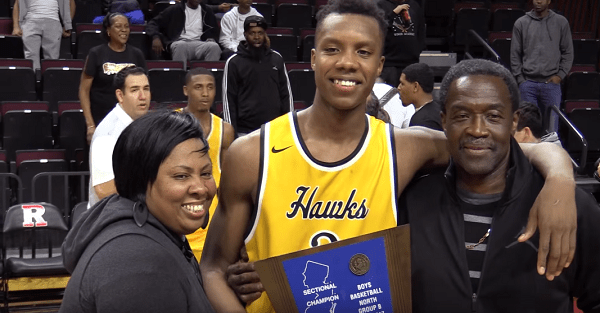 Hoop Major Media/YouTube
Hoop Major Media/YouTube
Five-star small forward Louis King has now cut his list of schools down to five according to Adam Zagoria. He initially had a top schools list featuring eight schools. Here's the new list:
The 6-foot-8, 200-pound forward already took an official visit to Oregon this past weekend and it is not known when he might take the others. Zagoria talked to King's AAU coach, Aaron Burt, about King and what he brings to the table. He had some high praise and compared him to an all-time great NBA player.
?He has an unique ability to be a team?s best defender, best facilitator or best scorer. His versatility and skill set is of a Scottie Pippen-type. He loves to compete and wants to be great. He?s growing from a great role player and he?s transitioning to be a really good go to guy. He loves to win so he?s always ready to play.
The New Jersey native is ranked as the No. 21 overall recruit in the class of 2018 and the No. 6 player at his position according to ESPN. He also holds offers from UConn, Maryland, Syracuse, Indiana and Louisville among others.
Here are some of his highlights: