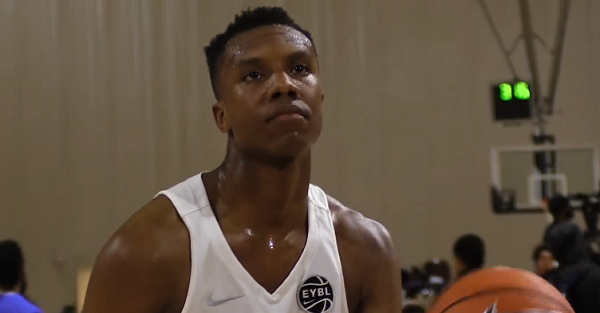 MakePlayz/YouTube
MakePlayz/YouTube
Five-star small forward Louis King has plenty of options for when he decides on a school next, but for now he has cut it down to only eight. He took to Twitter to announce who made the cut:
Oregon, N.C. State, Kansas, Seton Hall, Maryland, Purdue, UConn and Syracuse all made the cut for the 6-foot-6, 204-pound. The New Jersey native is ranked as the No. 21 overall recruit and No. 6 small forward in the class of 2018 according to ESPN.
He also has offers from Indiana, Louisville and Miami among others.
Here are some of his highlights: