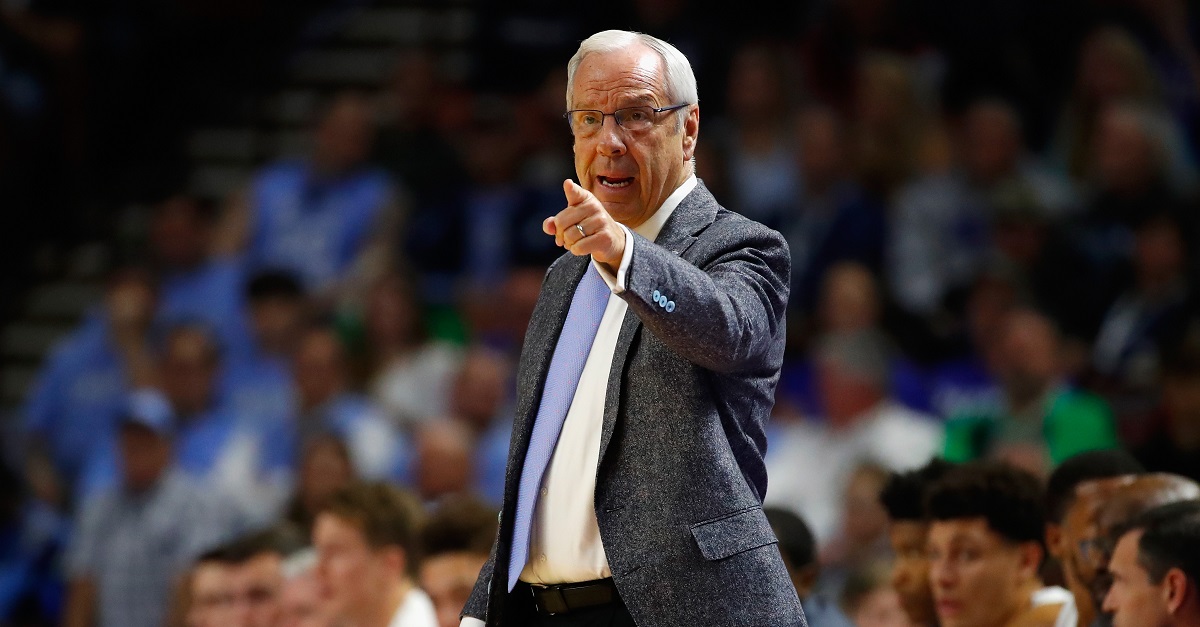 Gregory Shamus/Getty Images
Gregory Shamus/Getty Images
Roy Williams just won his third national championship at North Carolina, but he didn't spend as much time discussing the Tar Heels' championship run during a recent appearance on SiriusXM radio.
Instead, Williams responded to comments from University of Maryland president Wallace Loh, who claimed UNC should receive the death penalty due to academic fraud allegations.
Related: Roy Williams could have had a Duke killer, but turned him away as a recruit
Williams said people have questioned his integrity, and he called out Loh for his comments about his university.
"And then we have a president that says we should get the death penalty," Williams said. "A president of another university. I mean, to me, that's just so silly. A guy told me one time, 'You can get a little knowledge and it turns you into an idiot, but no knowledge, you're a double idiot.' And that's about the way I look at that thing."
Here's the full interview with Williams:
The NCAA still hasn't made a decision on how to punish UNC for the academic fraud claims, which go back over a decade. The claims included that some athletes earned grades and took classes that didn't exist or were easier than most classes.
There's no timeframe for a decision for the NCAA, but for now, the Tar Heels can enjoy their third national title since 2005 under Williams.
(h/t CBS Sports)