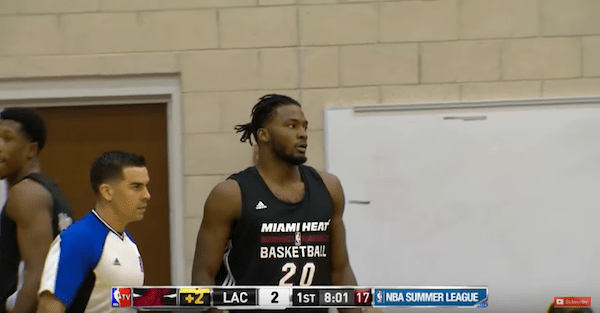 Justise Winslow had a promising rookie season with the Miami Heat, averaging 6.4 points, 5.2 rebounds and 1.5 assists per game. With Joe Johnson and Luol Deng now gone in free agency, Winslow will have a chance to truly break out and get much more than his 28.6 minutes per game.
Winslow was taken 10th overall last year in the draft and could be starting in only his second season in the league. He showed he might be ready to handle more duties on the floor with the way he played in his first Summer League game on Saturday.
Winslow scored 21 points, grabbed four rebounds, dished out four assists and had five steals in the Heat's first contest against the Clippers. Check out the highlights in the video above.
[h/t CollegeSpun]