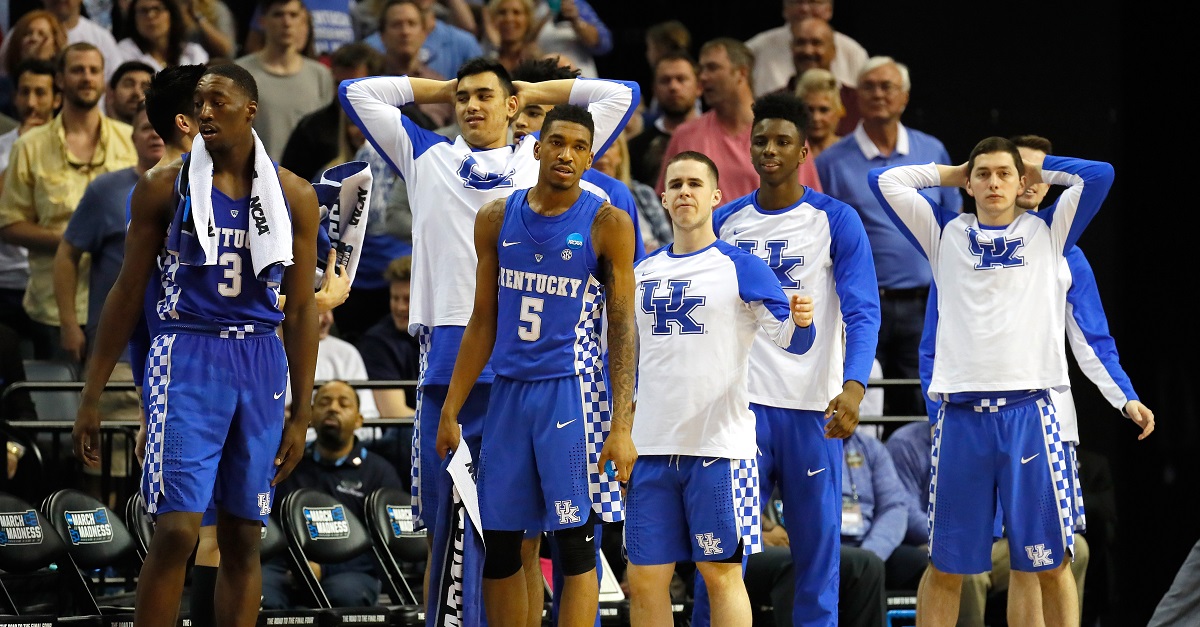 Kevin C. Cox/Getty Images
MEMPHIS, TN - MARCH 26: Malik Monk #5 of the Kentucky Wildcats looks on from the bench with teammates in the first half against the North Carolina Tar Heels during the 2017 NCAA Men's Basketball Tournament South Regional at FedExForum on March 26, 2017 in Memphis, Tennessee. (Photo by Kevin C. Cox/Getty Images)
Kentucky is set to lose several key players this year and there might not have been any as crucial to winning some games than big man Bam Adebayo. The 6'10", 260-pound forward has been compared to Dwight Howard because of his physique and pounding style of play. He always seemed to come up with big defensive and hustle plays that will surely translate to the next level.
He declared that he would be going pro earlier in the month and now he is finalizing that decision by announcing his intention to sign with an agent and thus, not be eligible to return to school for a sophomore season.
RELATED: Bam Adebayo reportedly to sign agent
Adebayo averaged 13 points, eight rebounds and 1.5 blocks in 30.1 minutes a game this past season. He also shot a shade under 60 percent from the floor on the team's way to an Elite Eight appearance that saw the Wildcats lose to eventual champion UNC.