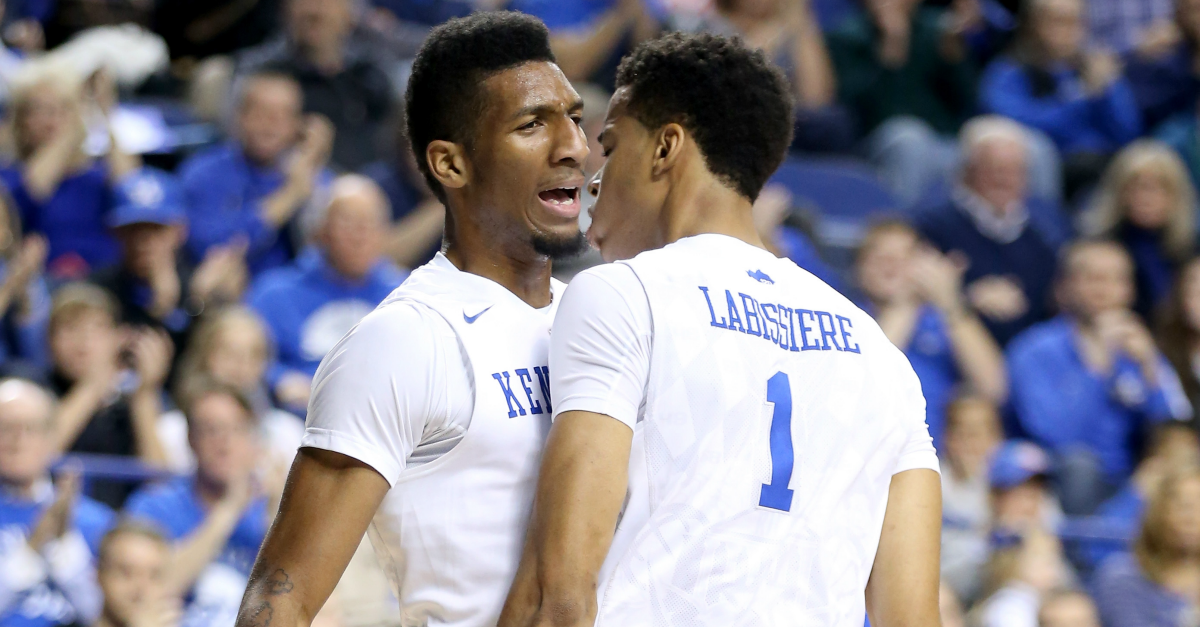 Former Kentucky big man Marcus Lee had originally put his name into the NBA Draft, but felt he wasn't going to get drafted where he want to so withdrew his name before the deadline. There was some speculation about where he might land and not it's been confirmed by Scout's Evan Daniels.
RELATED: Marcus Lee reportedly already has new landing spot
RELATED: Marcus Lee will go back to school, just not the one he started at
ESPN's Jeff Goodman brought some insight as to what happened and that he actually turned down a deal with an NBA team.
We don't know which team it was that guaranteed him a spot, but it is odd that he turned down a one-year guarantee. Perhaps he wanted to get his degree and have something to fall back on or a more likely scenario is that he wanted to prove he can be a focal point on offense and be more than a role player off the bench for an NBA team. Either way, he will have to sit out a year before he can play for California and coach Cuonzo Martin per NCAA transfer rules.