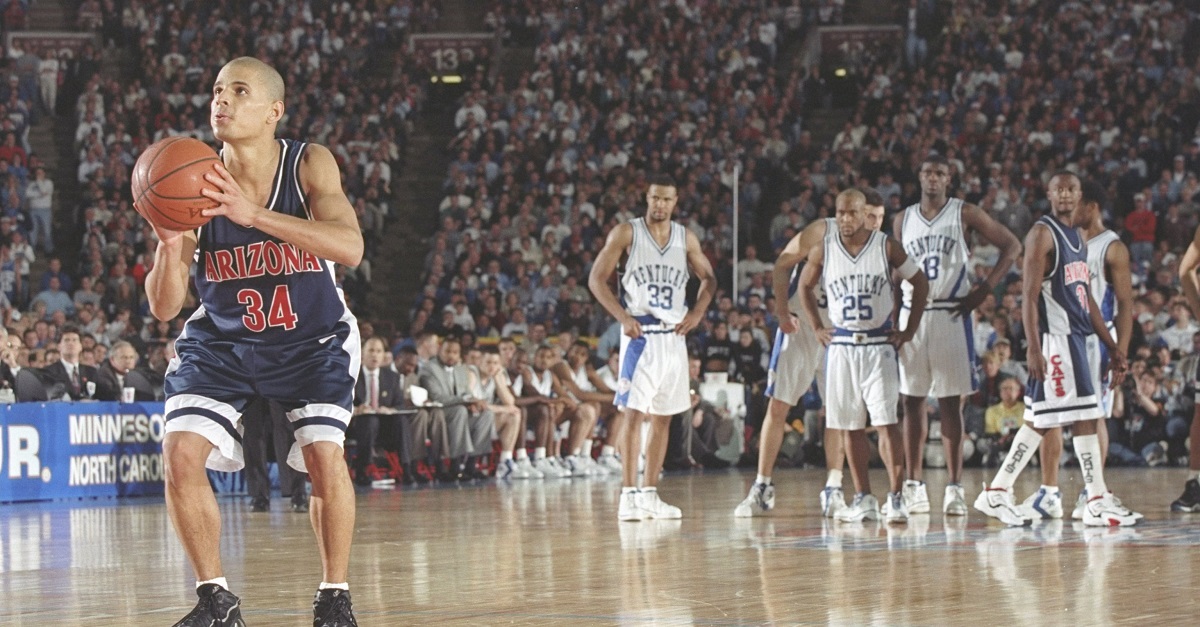 Getty Images
31 Mar 1997: Guard Miles Simon of the Arizona Wildcats prepares to soot the ball during the NCAA Championship game against the Kentucky Wildcats at the RCA Dome in Indianapolis, Indiana. Arizona won the game 84-73.
Former Arizona standout and Final Four Most Outstanding Player in 1997 Miles Simon has found a new gig. While he won't be playing, it seems he is coming close to a deal with the Los Angeles Lakers to team up with fellow Wildcat Luke Walton.
RELATED: Five reasons why Luke Walton was the right hire for the Lakers
Simon played five games for the Orlando Magic in 1999 and played a little bit in the CBA before moving on to coaching with his alma mater under his former coach Lute Olsen. However, his contract was not renewed and he eventually became an analyst for ESPN since 2010 before taking this Lakers job.