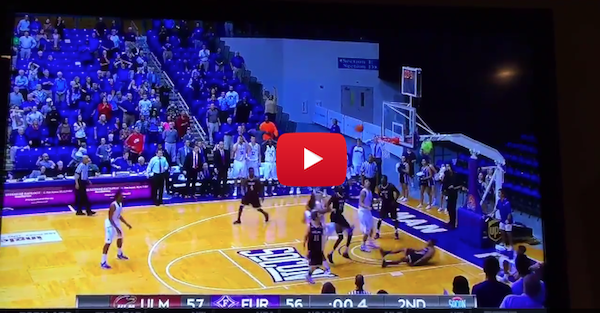 Furman had a pretty solid basketball season going 19-5 and 11-7 in the Southern Conference. They played Louisiana-Monroe in the first round of the CollegeInsider.com's Tournament at the Paladins' home court of Timmons Arena. And Daniel Fowler would prove to be the hero of the night with his team down 57-56.
https://twitter.com/EricaMedved/status/709957487882072067/video/1
Damn Daniel! What an incredible putback to get March Madness going off on a good note! Give us more of these!