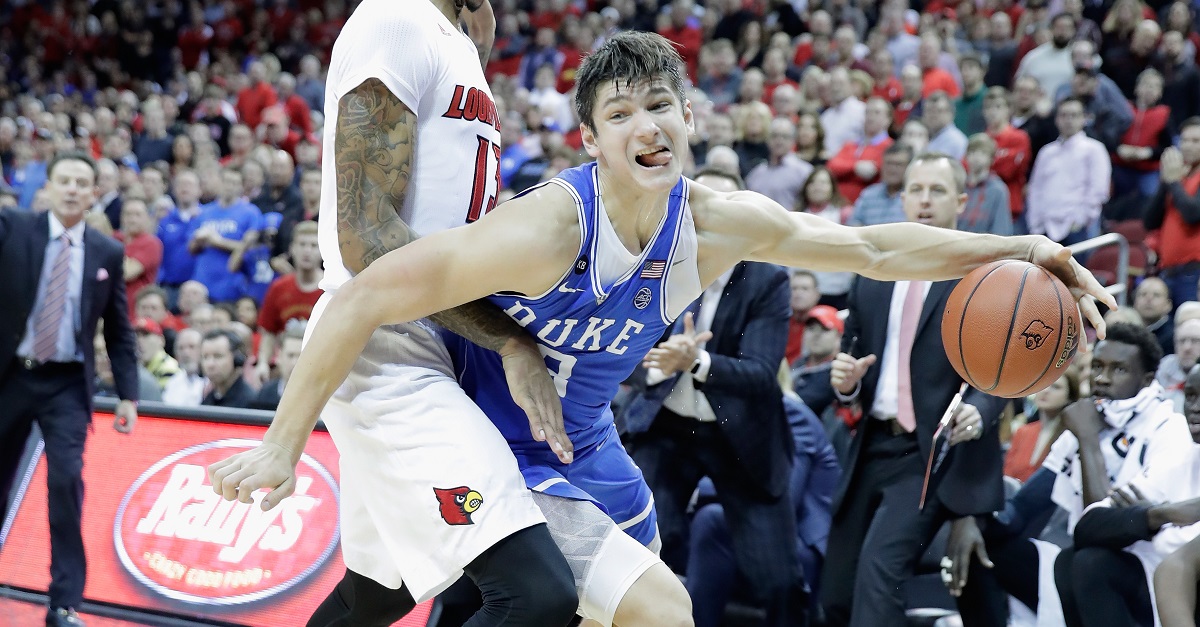 Andy Lyons/Getty Images
LOUISVILLE, KY - JANUARY 14: Grayson Allen #3 of the Duke Blue Devils dribbles the ball during the game against the Louisville Cardinals at KFC YUM! Center on January 14, 2017 in Louisville, Kentucky. (Photo by Andy Lyons/Getty Images)
Grayson Allen is only liked in a very small part of North Carolina right now and that's in the city of Durham. However, the negative feelings that people have for him is so strong in the rest of the state that he is actually more disliked than controversial political figure President Donald Trump.
RELATED: ESPN analyst has an absolutely ludicrous suggestion for Grayson Allen
A North Carolina-based policy polling company decided to go through and poll people on their opinions of certain important people in the state that aren't political. However, things still got slightly political as President Trump was actually disliked less than Allen thanks to all those "incidents" with other teams throughout the season:
How about that for (dis)approval ratings?