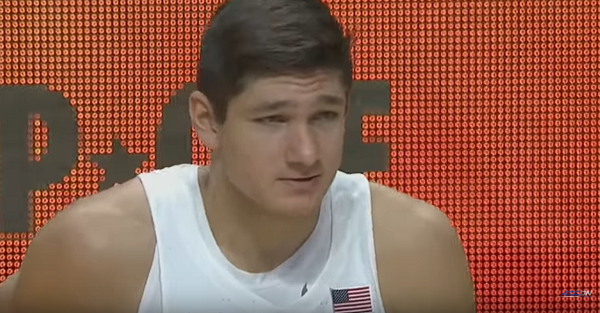 ACC Digital Network/YouTube
No. 1 Duke might have just convinced the AP voters to keep them at that spot despite the loss to No. 7 Kansas earlier in the week. The Blue Devils beat Penn State on Saturday and then got the win against No. 21 Rhode Island 75-65.
RELATED: Duke skates by Penn State after losing another big man to injury
Duke got Chase Jeter back, but was still playing without its top three freshman big men because of injuries. Grayson Allen only had 10 points, but did score his 1,000th career point to become the 65th member of that club at Duke.
Amile Jefferson had another monster game with 17 points and 15 rebounds in 36 minutes of play. Matt Jones had 13 points, Frank Jackson had 11 and Luke Kennard led all scorers with 24 points and seven boards of his own. Duke will play William & Mary on Wednesday at home.