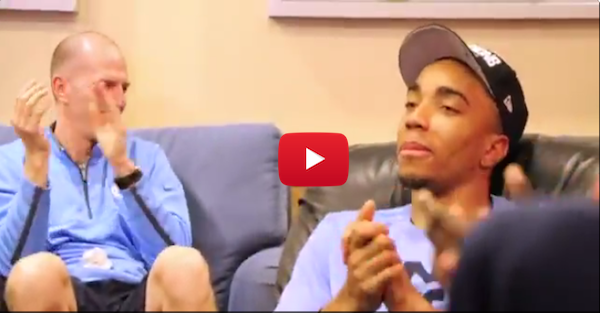 North Carolina forward Brice Johnson has been simply phenomenal this season averaging a double-double and shooting over 60 percent from the floor. He averages 16.6 points and 10.6 rebounds per game and he just found out that he was named an All-American by the USBWA (United States Basketball Writers Association).
UNC Basketball shared this awesome video of exactly when he found out and how the rest of the team reacted as well.
What a special moment for Johnson. With this award he can get his jersey put up in the rafters at the Dean Dome, obviously a rare feat and one he will hold close to his heart.
[h/t CollegeSpun]