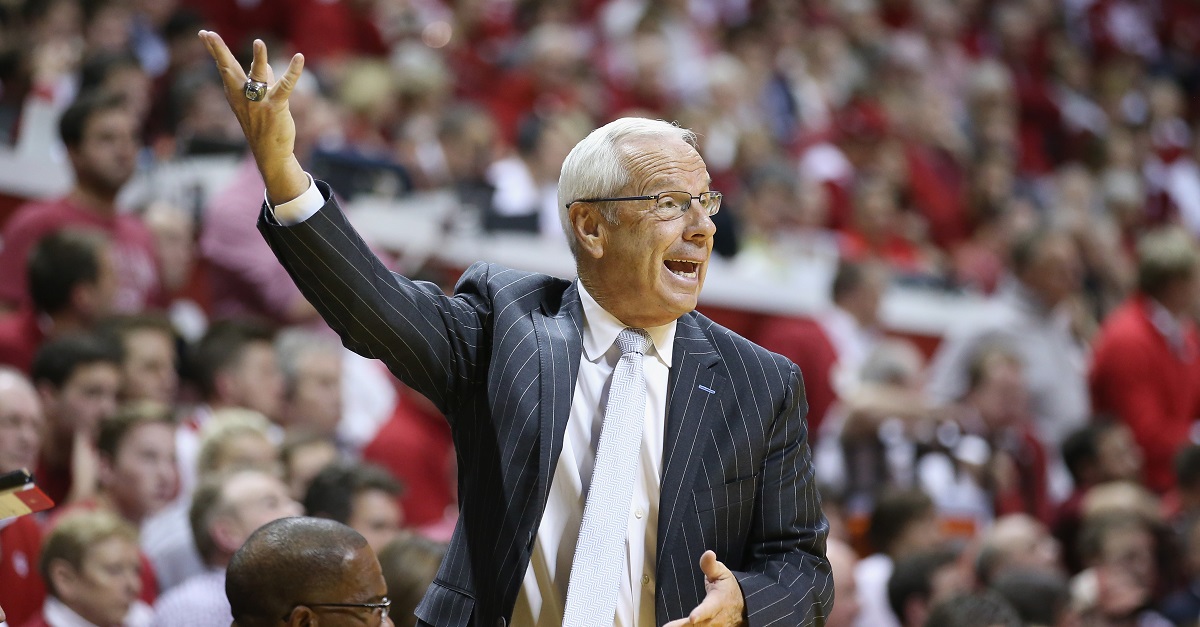 Andy Lyons/Getty Images
BLOOMINGTON, IN - NOVEMBER 30: Roy Williams the head coach of the North Carolina Tar Heels gives instructions to his team during the game against the Indiana Hoosiers at Assembly Hall on November 30, 2016 in Bloomington, Indiana. (Photo by Andy Lyons/Getty Images)
North Carolina basketball coach Roy Williams won his 800th career game Monday night as his Tar Heels defeated Syracuse 85-68, and Michael Jordan had a gift made for Williams.
Related: Roy Williams adds to Hall of Fame legacy with latest career milestone
Jordan gave Williams a pair of signed, custom made Air Jordans. Most of Williams' players were astonished, and their reaction was priceless.
Here's a closer look at the shoes:
Let's hope Williams makes it to 1,000 wins just so we can see what incredible gift MJ gives him then.
(h/t The Spun)