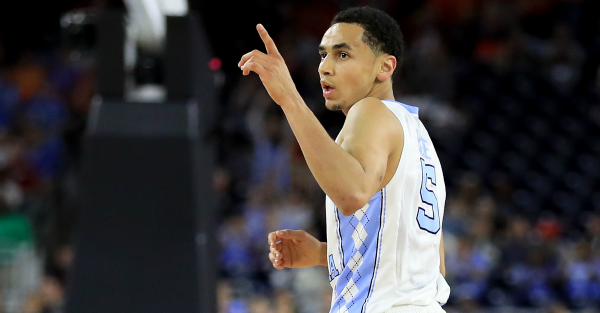 RELATED: Some UNC legends might be in attendance for the title game
_____________________________________________________________________________________________________
The NCAA Basketball National Championship Game is all set for tonight with tipoff coming at 9:19 p.m. The main telecast of the game is on cable television for the first time ever and a champion will be crowned on TBS, which will have the main telecast of the game. It features Grant Hill, Bill Raftery and Jim Nantz next to the benches while Tracy Wolfson will be roaming the sidelines.
However, there are several other ways to watch the game this year. Last year's title game introduced us to the homer telecasts of the game and the NCAA will continue that this year. Here are the rest of the ways you can watch the game tonight.
The North Carolina "homer" broadcast will be on TNT. Wes Durham — son of Woody Durham who was the voice of the Tar Heels — will be the play-by-play man while former Tar Heel Brendan Haywood will take over analyst duties. Dwayne Ballen will be the sideline reporter.
Villanova's "homer" broadcast will be on TruTV. Scott Graham will be the play-by-play man having experience calling Phillies games from 1999 to 2006 and he is the current preseason voice of the Eagles on TV. Brian Finneran will be the analyst for the broadcast and has experience as a football player in the NFL for a decade and played football at Villanova. Kacie McDonnell will be the sideline reporter. She is a news anchor in Kansas, but went to Villanova for school.
You can also find the game streaming on the March Madness app as well as the website and you can watch any of the three telecasts there.