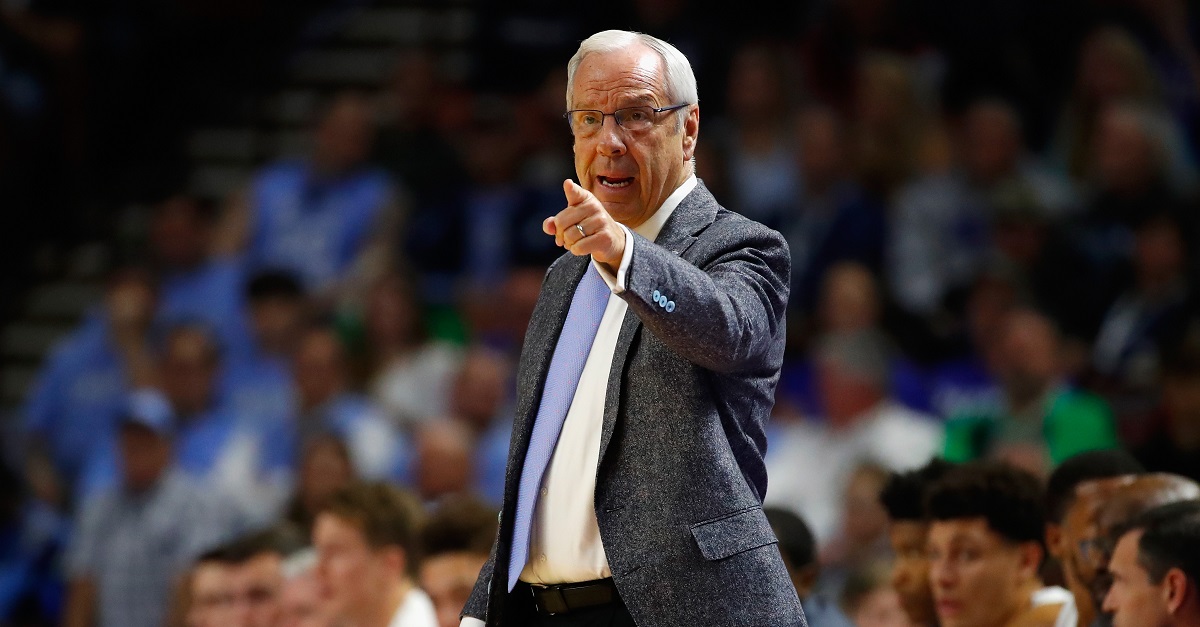 Gregory Shamus/Getty Images
Gregory Shamus/Getty Images
Five-star guard and prized 2017 recruit Jalek Felton has been committed to the UNC Tar Heels since December of 2014 and signed last November. However, he has only just gotten on campus as there were some issues with his eligibility and he had to take an extra class at West Columbia (S.C.) Gray Collegiate, which he earned an 'A' in.
RELATED: Watch Roy Williams get confronted in heated conversation after North Carolina OT win
According to Scout, he's got official word now that he can enroll in August and will become UNC's highest rated recruit in the class. ESPN has him as the No. 26 overall recruit in the 2017 class and the No. 6 shooting guard as well. The lanky 6'3″, 180-pound guard has a 6'8″ wingspan and could immediately become a top scorer for the Tar Heels alongside Joel Berry and grad transfer Cam Johnson.
Felton is the nephew of former Tar Heel and current NBA guard Raymond Felton so he's got great genes in his blood. The older Felton won the Bob Cousy Award for best point guard in the country so you can bet Jalek will want to do something while he's in Chapel Hill.