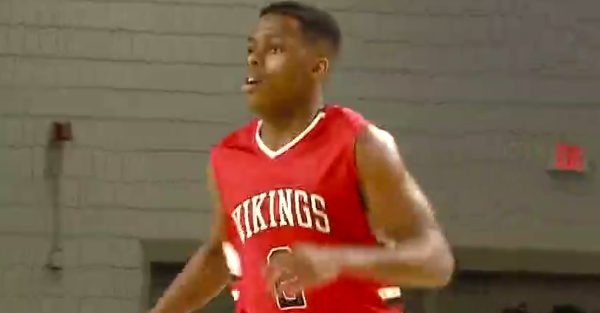 WFMY-TV Screen Shot
A college basketball player has been suspended before he's ever played a game because he's been arrested and charged with a felony.
Jalen Spicer, an 18-year-old, 5'8 point guard was arrested July 23.
According to the Greensboro.com, Spicer and three others were arrested after the Guilford County Sheriffs Department received a complaint from a 17-year-old male. The male reported that he was punched several times and was the victim of a robbery. The complainant said he was robbed of about $1,100 in property.
Spicer faces charges of common law robbery and breaking or entering a motor vehicle — both felonies — and a misdemeanor charge of simple assault.
Spicer was a two-sport standout in high school, where he also played football.
Spicer was a first-team All-Area selection, as per HSXtra.com, in basketball at Northwest Guilford High School in Greensboro in 2016 and was an honorable mention in 2017.