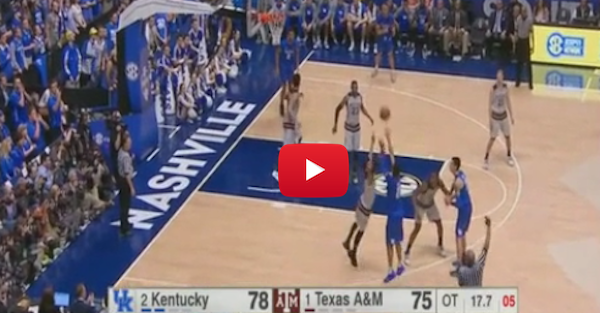 Kentucky (26-8) took on top-seeded Texas A&M (26-8) in the SEC Tournament final and even needed an overtime to decide the outcome of the game. Kentucky got the win 82-77 and that was in large part due to Jamal Murray's 17 points. However, none were as big as these three that basically became the dagger in overtime to give UK a six-point lead.
And another look from a little closer:
This is Kentucky's 29th SEC Tournament title and will be the 55th NCAA Tournament appearance for the Wildcats.