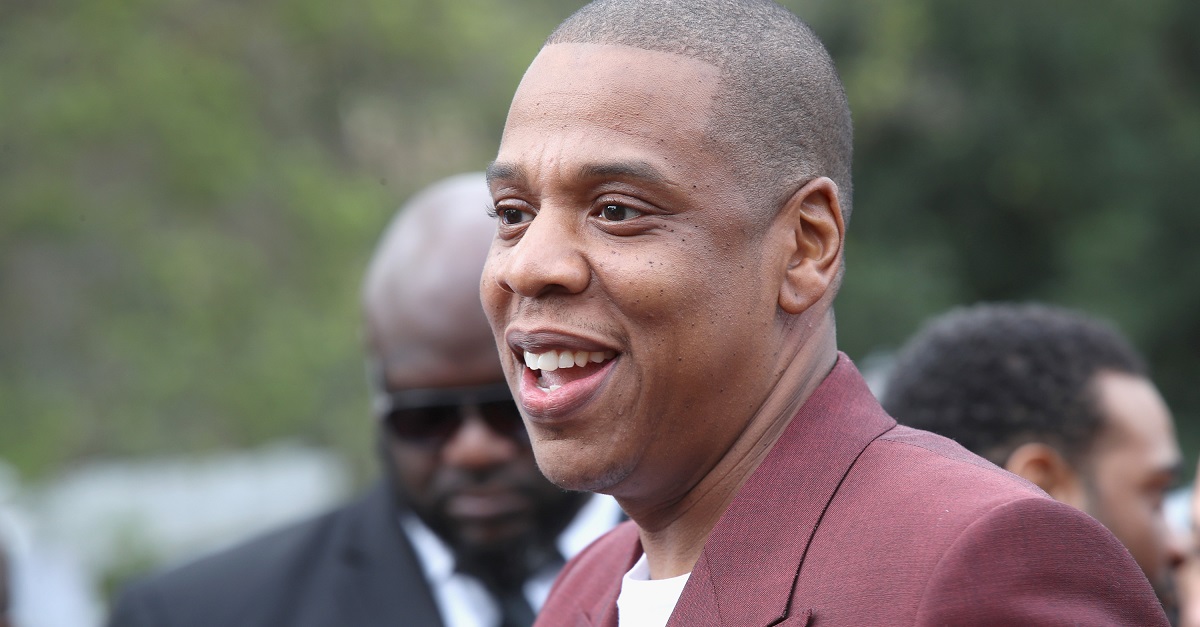 Ari Perilstein/Getty Images
LOS ANGELES, CA - FEBRUARY 11: Jay-Z attends 2017 Roc Nation Pre-Grammy Brunch at Owlwood Estate on February 11, 2017 in Los Angeles, California. (Photo by Ari Perilstein/Getty Images for Roc Nation)
While Jay-Z might be known for his sick lyrics and rapping abilities, he does have some basketball in his bloodline. He once was a minority owner of the Brooklyn Nets, but had to relinquish his shares when he decided to open up sports agency Roc Nation. Now, his nephew is trying to make his way in the basketball world.
Nahziah Carter is rated as a three-star forward by ESPN as a 6'6″, 185-pound recruit in the class of 2017. He was originally committed to Dayton, but re-opened his recruitment when coach Archie Miller took the Indiana job. According to Zags Blog, Carter has recently taken visits to Boston College and Georgetown, and other major programs remain interested.
"After the former Dayton signee reopened his recruitment when Archie Miller left for Indiana, Carter has relished the second chance to go through the process and keep his options open. He could opt to attend prep school for the 2017-18 season but is now being courted hard by schools like Georgetown, Boston College, Indiana, Washington, Vanderbilt and South Carolina, among others. Indiana jumped in for 2017 after James Blackmon declared for the NBA Draft."
Imagine Jay-Z hanging out at a home game for any of those teams. While Carter might not be the most talented recruit right now, he could certainly grow and improve in any one of those programs. Almost all of those schools are expected to be good or at least get a whole better than they were last season in the case of Boston College and Washington.
[h/t The Spun]